ADA to be amended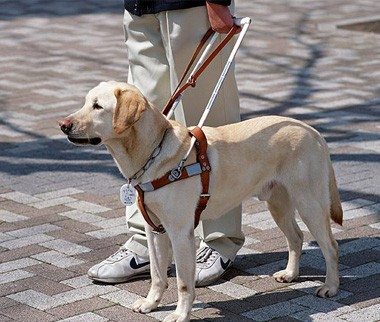 Hang on for a minute...we're trying to find some more stories you might like.
The Americans with Disabilities Act (ADA) was established in 1990 and was signed into law by President  George H.W Bush.
The disabled community  represents anywhere from one in four to one in five people currently living in the United States and is one of the biggest, yet overlooked minority groups in the United States.
The ADA came up for a vote in Congress in February of 2018; the amendment's intention is to add to the 1990ś legislation in order to crack down on certain lawsuits such as:
A Florida art supplies store sued for a toilet paper dispenser not being at the correct height.
A Colorado restaurant sued for incorrect position of urinals in the men's restroom, supposedly resulting in the restaurant's closure

A Georgia hotel sued for not having a swimming pool lift, even though the plaintiff had supposedly never even visited the hotel.
For example, Joe, a disabled American who is blind, is a beneficiary of the ADA. He can make online mortgage payments on Wells Fargo's website and not have to pay a $25 service fee over the phone.  Under the settlement agreement the department reached with Wells Fargo in 2011, people with disabilities including those who are blind and deaf won't face unlawful discrimination when trying to pay their bills.
With the proposed revisions of the legislation, ¨Notice and cure period¨ would be required.
The legislation would require that any person claiming discrimination must first provide written notice and allow 60 days for an owner to acknowledge receipt of the complaint and an additional 120 days before legal action can be initiated. No other civil rights legislation currently on the books contains such a provision.
Many American citizens with disabilities are unemployed. The unemployment rate for persons with disabilities in the U.S. in 2016 was 10.5%, according to   The ADA helps make accommodations for disabled people in the working community to ensure that they can, in fact, be employed and do their job to their full potential.
The ADA is due for both revisions and updating because many companies have been violating the law in recent years.
In fact, Delta Airlines has recently imposed new restrictions on the ability to bring a service animal onto a flight within increased paperwork needed 48 hours before the persons flight- which is an injustice for those in need of assistance because it takes away their flexibility to get onto flights as opposed to the average American.
Their new implementations include:
More documentation that must be received 48 hours before the flight
The documents need to outline the need for a support animal
Proof of training and vaccination
Family emergencies and a last minute flight out? A thing of the past for those who need a support animal to appease their disabilities.

Even the mere thought of the idea of this proposed legislation is undoing decades of progression in civil rights for the disabled community and these attacks on civil rights should be ceased.
Hopefully the recent attention to the law will examine these new airline policies.