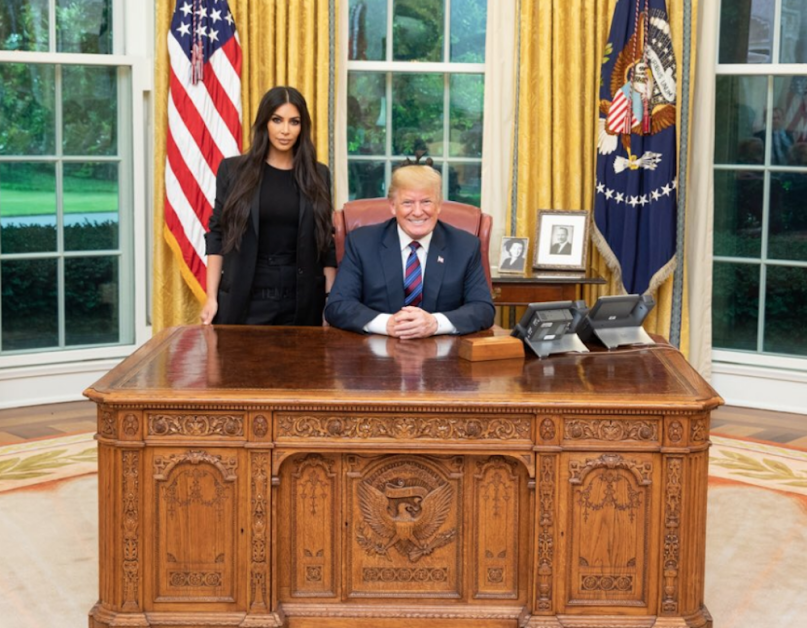 The Consequence of Sound
On Wednesday, entrepreneur and reality television star, Kim Kardashian West met with President Donald Trump to have a necessary conversation about prison reform in the U.S.
Kardashian West has advocated for the pardon and release of a low-level drug offender named Alice Marie Johnson, who was sentenced to life in prison back in 1997 for money laundering and drug conspiracy.
In 1993, Johnson was arrested along with 15 others on drug charges, in which 10 of those people testified against her and barely received sentences, if any at all.
Kardashian West feels as though Johnson has served enough time as punishment for her crime, and that she should now be freed to live a normal and productive life and be reunited with her family.
"I would like to thank President Trump for his time this afternoon. It is our hope that the President will grant clemency to Ms. Alice Marie Johnson who is serving a life sentence for a first-time, non-violent drug offense," said Kardashian West in a released statement.
"We are optimistic about Ms. Johnson's future and hopeful that she, and so many like her, will get a second chance at life."  
The star says President Trump "really understood" what she was trying to convey to him.
In the eyes of many, this was an important move for Kardashian West to make, as it showed her care and passion for the issue.
It is expected for Trump to make a decision on this issue in the following weeks.