Thunder in the Valley has another successful year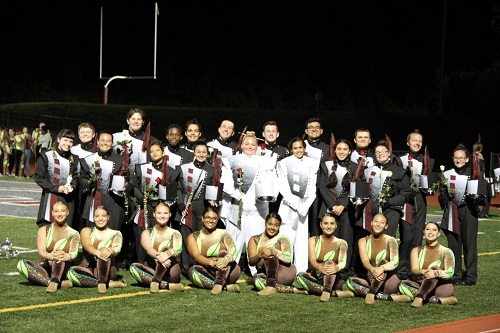 Hang on for a minute...we're trying to find some more stories you might like.
This past Saturday, September 22nd, 2018,  Naugatuck High School held their annual Marching Band competition, Thunder in the Valley, on the football field.  Thunder in the Valley has been going on for about 20 years now.
Thunder in the Valley is an annual marching band competition hosted by Naugatuck High School.  High schools in Connecticut come to Naugatuck and compete for first place in their division.
This year, thirteen local bands and Sacred Heart University performed their routines for parents and spectators.  
Bands are put into about 7 different divisions and scored on the movement, technique, and overall effect.
Although Naugatuck High School hosted, our marching band and color guard were not given a place in their division.  They were judged and scored but didn't place because it was an exhibition.
Marissa Ludgis, a senior who has been in the high school's color guard for 5 years now, has said, "We all did good!  I think it was such a great home show!"
"Thunder in the Valley was a phenomenal success this year!  We had perfect weather, record attendance, and a incredible performance by the NHS Marching Band,"  said Mr. Robert Hughes, the NHS band director.
He also complimented the community for helping out with the event.  
"It was an incredibly fun and successful event, which is largely a result of the support within our school community and the 100 parent, family, and alumni volunteers that came out to support the program!"