The hot new toys for Christmas
Hang on for a minute...we're trying to find some more stories you might like.
Many toy companies are releasing a lot of new products for children this year just in time for Christmas.
Hatchimals are making another comeback this year. Hatchimals Hatchibabies came out this year and they sell for $69.00 at walmart.com. The surprise with these ones are that children don't know if they get a boy or a girl Hatchibaby.
Another toy that is spinoff of its original is Fingerlings. They came out with "Fingerling Hugs". They have five new hugs. Their names are Kiki the Hug, Gigi the Hug, Kingsley the Hug, Bella the Hug, and Boris the Hug. According to time.com, Fingerlings were number one on their "Top 10 Toys of 2017" list. They are being sold for $29.99.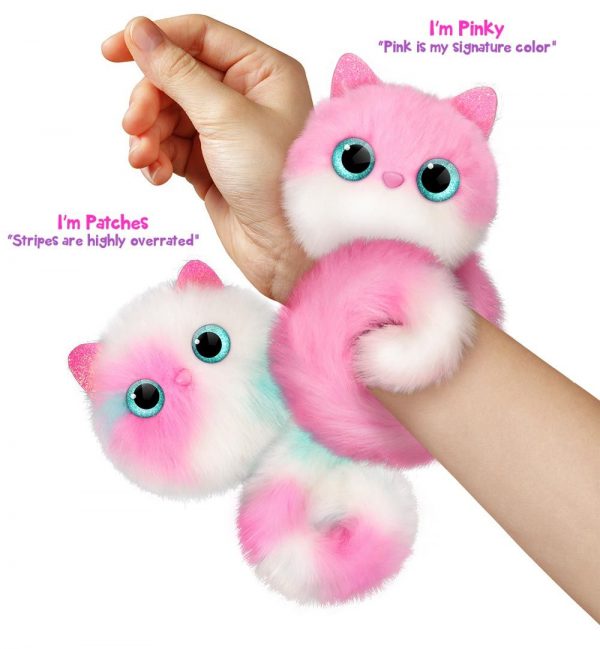 Pomsies are like the next new Fingerlings. They are plush toys that can wrap around your arm and they are also interactive. They are also very popular because they are fairly cheap. They retail for $35.00.
L.O.L. Surprise! dolls are collectible figurines that children adore. They were popular last year and they are still a hit this year. The price of them ranges from $6.99 to $69.99.
The Imaginext Jurassic World Jurassic Rex should be on many lists this year. It is a robotic dinosaur that can eat cars. However, it is a little pricey with it being $99.00.
Grumblies are interactive little plush toys that are grumpy monsters that could have meltdowns. When you love them, you can calm them down and stop their tantrums. They are being sold for $20.00
The Crayola Color Chemistry Lab Set is the perfect present for your child if they love hands on activities and projects. This set has even enough materials to do fifteen experiments at home! This colorful project is retailed for $25.00.
Christmas shopping this year should definitely be easy because these are just a few examples of the many new toys that came out just in time this year for the holiday season.