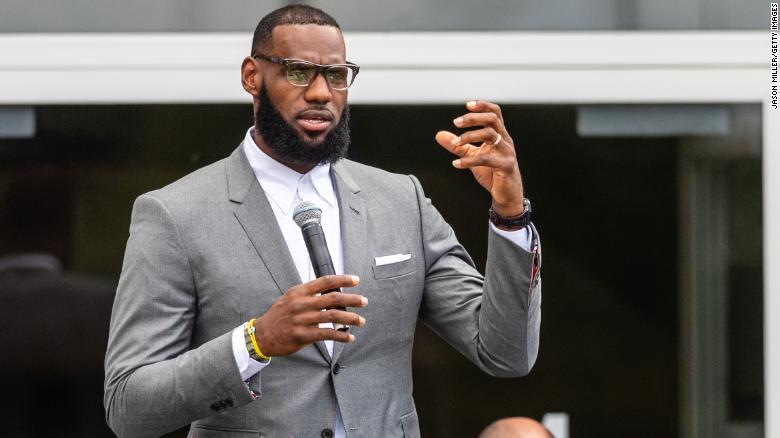 TheHub.News
LeBron James is considered one of the most influential athletes of today's world. He is a superstar on and off the court and makes monumental plays for the Los Angeles Lakers and the community he is surrounded by. LeBron James is a legendary African American figure whose celebration transcends Black History Month.
Since this summer, the King has moved up to number three on the all time NBA scoring list, won an NBA Championship, and preached the social inequalities the U.S. faces while doing so. 
LeBron James headlined the More Than A Vote movement that tackles African American voter suppression. The group worked with the Win Black foundation to recruit more than 40,000 poll workers to turn NBA arenas into voting stations. This helped bring out a record number of, not only Black voters, but a record number of voters in general.
James has always been an activist off the court, and he was asked, why. "It's authentic to who I am. I come from the Black community. I understand my Black people and what we go through on a day-to-day basis."
James has also founded the I Promise school in Akron, Ohio in 2018 to create a safe space for students of color and minority students to really receive a good education. James understands the kids and their families as an example of the social injustice that the world today still faces.
"I listen to my kids in my I Promise School, and one of the things that we always talk about is how we don't get a lot of information, or we feel that we're not appreciated, or we feel that our vote does not count."
LeBron James is also one of the biggest celebrity advocates for the Black Lives Matter organization. James has continuously expressed the fact that social inequalities and white privilege are still a problem in today's society. 
The King is a great leader to every young activist who wants to make a difference in the world today stating, "I've grown to know who I am and what I stand for. And it's not just about me, it's about my people. That's why I'm leading the charge."
"He is an inspiring figure on the court and off it," said a student at Naugatuck High School, "He definitely inspired people of all backgrounds, including myself, to fight for change."
Whether you like this man on the court or not, you can't be disappointed by the change he has led, and the young leaders he has inspired, and will continue to inspire for years to come.