Emmanuel Macron wins the French election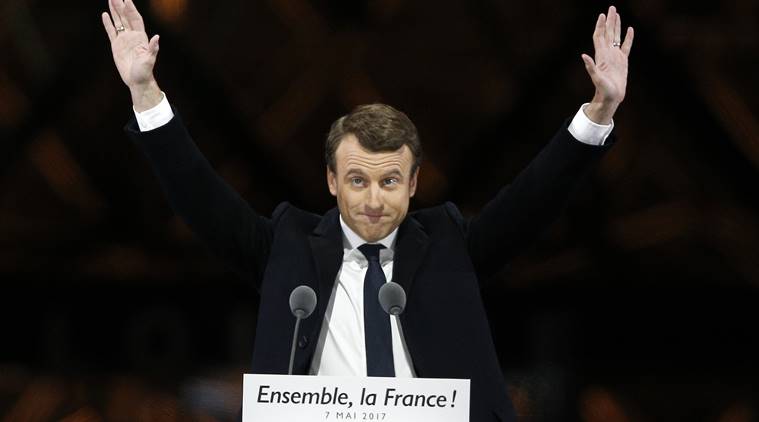 On Sunday, May 07, 2017, the French election concluded with Emmanuel Macron beating his opponent Marine Le Pen, a far-wing nationalist, in a sweeping victory of 66.1% to 33.9%.
With Mr. Macron being elected as president of France, plans to improve the European Union (EU) and restore the integrity and values that the French are known for.
His counterpart, Ms. Marine Le Pen, ran her campaign on anti-European Union sentiment and anti-immigration, and if she were elected, Ms. Le Pen would try to remove France from the European Union, following a similar policy to Great Britain's Brexit.
According to a voting map by the Interior Ministry of France, Mr. Macron, was favored in major cities such as Paris, Nantes, Rennes, Strasbourg, Lyon, Bordeaux and Toulouse.
Marine Le Pen did well in cities and districts of the southeastern coast, as well as the northeast of France. Yet, the overwhelming support for Mr. Macron in major French cities, and the complete central and western part of France, outweighed Ms. Le Pen's support.
According to the National Institute of Statistics and Economic Studies (INSEE) and the Interior Ministry of France, there was a total of 33.7 million voters, 66.1% voted for Mr. Macron and 33.9% voted Ms. Le Pen. In sparsely populated areas, Mr. Macron gained 59.6% of votes, and Ms. Le Pen with 40.4% of votes, in densely populated area, Mr. Macron had 70.3%, and Ms. Le Pen had 29.7%, with areas below 10% of unemployment, Macron had 70.00%, and Le Pen with 30.00%, in areas with unemployment more than 10%, Macron had 57.6% and Le Pen with 42.4% of votes.
Mr. Macron, a centrist who ran his campaign of pro-European Union sentiment, gained major support from those who did not vote for him in the first round. Those who voted for Jean-Luc Melenchon, Hamon Benoit, Francois Fillon or for other candidates in the election turned their vote towards Mr. Macron after the primary.
Despite the overwhelming victory for Emmanuel Macron, this election had the worst voter turnout since 1969.
Mr. Emmanuel Macron will face many challenges trying to heal a divided France. "I understand the divisions of our country that have led some to vote for extremists. I understand the anger, the anxiety, the doubts  that a great part among us have expressed," President elect Macron said, after the vote.
"It is my responsibility to hear and protect the most fragile," pledged Macron.
Shortly after the polls closed in France, Ms. Marine Le Pen accepted her loss, saying, "I wished him the best in front of  the challenges France is facing."
In an interview conducted by The New York Times, for many like Mourad Djebali, a Tunisian engineer who obtained French citizenship a couple months ago said about Mr. Macron's victory, "It is a great symbol of France. It's a sign of hope. Everyone does not agree with each other, but the one thing we agree on is that we should not open our doors to the extreme."