Former acting attorney general fired by Trump testifies in front of Congress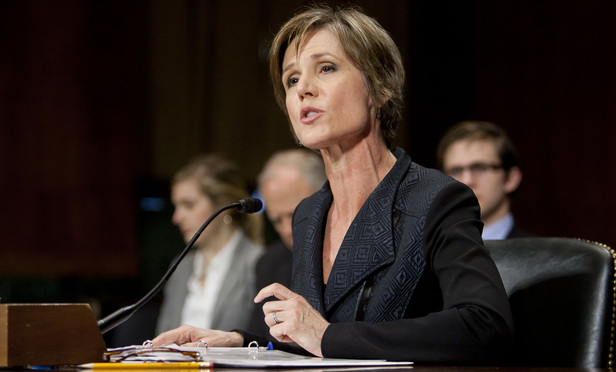 On Monday, May 8, Former Deputy Attorney General, Sally Yates and former National Intelligence Director James Clapper testified before the United States Congress and answered questions surrounding the personal relations and termination of Former National Security Advisor, Michael Flynn.
Flynn resigned days after his appointment to the position of National Security Advisor after it was revealed to the public that Flynn had professional and financial connections to the Russian and Turkish governments.
At the time of his appointment, Flynn considered registering as an agent for the Turkish government, by whom and for which Flynn was paid to lobby. Some press accounts have claimed that Flynn was paid 500,000 USD by the Turkish government.
Before Congress, Yates testified about a conversation with White House Counsel Donald McGahn in which she explained that statements made by Vice President Michael Pence and other high-ranking White House officials about Flynn's conduct were "untrue." Yates claimed that "the underlying conduct that Flynn had engaged in was problematic, in and of itself."
Yates testified that she believed Flynn may be what she termed as "compromised"  or subject to "blackmail" by Russian officials.
However, Yates could not detail Flynn's conduct because the information is classified. In continuance, Yates elaborated upon the structure and content of the conversation with McGahn in which the process by which new information on Flynn's conduct was obtained and verified and recommended steps with which to resolve the situation.
Prior to his appointment, other Obama Administration officials were rumored by the media to have informed the Trump transition team of Flynn's connections to foreign governments and to have advised that Flynn should not appointed.
However, the White House claimed that it was not aware of this information beforehand. It is unclear what steps were taken by White House officials with the knowledge they had received after communication with Yates.
During a recent press briefing, White House Press Secretary, Sean Spicer, claimed that responsibility for vetting Flynn was that of the previous administration's.  
Before his appointment, as a private citizen, Flynn had frequent contact with the Russian Ambassador to the United States, Sergey Kislyak.
Additionally, Yates was questioned about her legal opposition to President Trump's controversial Executive Order on immigration. Republican Senator Ted Cruz of Texas.
Yates's exchange with Senator Cruz received a considerable amount of attention by the news media and social media:
CRUZ: A final, very — very brief question. In the over 200 years of the Department of Justice history, are you aware of any instance in which the Department of Justice has formally approved the legality of a policy, and three days later, the attorney general has directed the department not to follow that policy, and to defy that policy?
YATES: I'm not. But I'm also not aware of a situation where the Office of Legal Counsel was advised not to tell the attorney general about it until after it was over.
There are many details, which concern the Trump-Russia investigation, which remain unknown to the public. While the testimony of Yates and Clapper provide more insight into the nature of the situation, the public is yet to know the extent of Russian interference in the Election of the 2016 and the Trump campaign's involvement.