Florida man's death raises ethical questions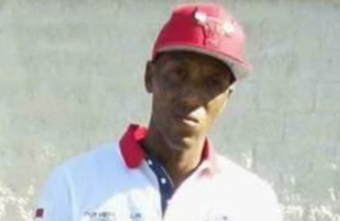 On July 9, the death of a disabled father of two, Jamel Dunn, 32, was captured on video by five teenagers who recorded and mocked him as Dunn drowned in a southern pond at Bracco Park in Cocoa, Florida.
In a video which has been released to the public, Dunn is viewed as struggling to remain afloat in the pond from a considerable distance while the five teenagers are heard directing unconstructive, offensive, and profane language at Dunn from ashore.
"You're a f—— junkie,"
"We [aren't] gonna help your a–."
"Get out of the water, you're [going] to die.''
The five teenagers are heard laughing and conversing amongst themselves throughout the video, as well.
"Bro, are you scared to see a dead person?"
"He [is]dead."
"He [died], He [is] gone: RIP."
After circulation of the video, which was published on social media, all of the five teenagers have since been identified and questioned by local law enforcement.
The five teenagers involved have been reported to be between 14 to 16 years old. The identities of the five teenagers have been concealed due to the fact that none of them had any direct involvement in the death of Dunn.
While it has been expressed by many that the behavior of the five teenagers is unethical, the state of Florida does not require bystanders to provide assistance for a person in danger. The behavior of the five teenagers is unprosecutable under current Florida state law.
"We were asked to make a preliminary review of the video regarding any potential charges for failure to provide aid," the Brevard County State Attorney's Office stated in response to a request by the Cocoa Police Department to review and investigate the case.

"Unfortunately," the State's Attorney's Office continues, "there is currently no statute in Florida law that compels an individual to render, request or seek aid for a person in distress."

"While the incident depicted on the recording does not give rise to sufficient evidence to support a criminal prosecution under Florida statutes, we can find no moral justification for either the behavior of persons heard on the recording or the deliberate decision not to render aid to Mr. Dunn."

"We are deeply saddened and shocked at both the manner in which Mr. Dunn lost his life and the actions of the witnesses to this tragedy."
On July 12, the family of Dunn filed a missing person's report for him, three days after his death.
On July 14, Dunn's body was discovered floating near the edge of the pond in which he drowned. It was reported to the local law enforcement by an unidentified passerby.
It was reported by the Cocoa Police Department in an official press release that, "Further investigation revealed Dunn went into the water willingly and on his own. Video evidence from a neighbor's home security camera shows him scaling a fence and intentionally going into the pond. It is not known what Dunn's motives were at the time he went into the water."
"Regardless of the circumstances surrounding his decision to enter the water that day, there is absolutely no justification for what the juveniles did," Cocoa Police Department Chief Mike Cantaloupe claimed in his official statement on the incident.
After a new development, the Cocoa Police Department and State Attorney's office recommended that first-degree misdemeanor charges are brought against the five teenagers for their failure to comply with Florida statute 406.12, which requires people to disclose knowledge of a death to a medical examiner.
The statute reads, "It is the duty of any person … who becomes aware of the death of any person … to report such death and circumstances forthwith to the district medical examiner. Any person who knowingly fails or refuses to report such death and circumstances … shall be guilty of a misdemeanor of the first degree."
The first-degree misdemeanor charge would result up to one year of imprisonment for an adult. However, the nature of the punishment is unknown for a convicted minor.
"Even if [they] go in and didn't help physically him, says Dunn's sister, Simone Scott to CNN about the incident, "Why didn't [they] make a phone call to get him help, someone that could help him.
"All it could have took was one call, one second, and a life could have been saved," continued Scott. "Clearly, he screamed for help, not once, not twice, but three times."
Dunn's death has prompted calls for new legislation. It is hoped that "Good Samaritan" laws, which oblige that citizens render or call for aid for person in distress, will prevent these incidents in the future.
Scott has gained approximately 17,000 in signatures for an online petition and raised money for what she has labelled a "Dunn Right To Duty" law that would require that citizens report instances of crime and assist or call or assistance to people in distress.
Florida state senator Debbie Mayfield, Florida Rep. Tom Goodson, and Brevard County Sheriff Wayne Ivey have also expressed a desire to craft new legislation.