Student-run 9/11 memorial shut down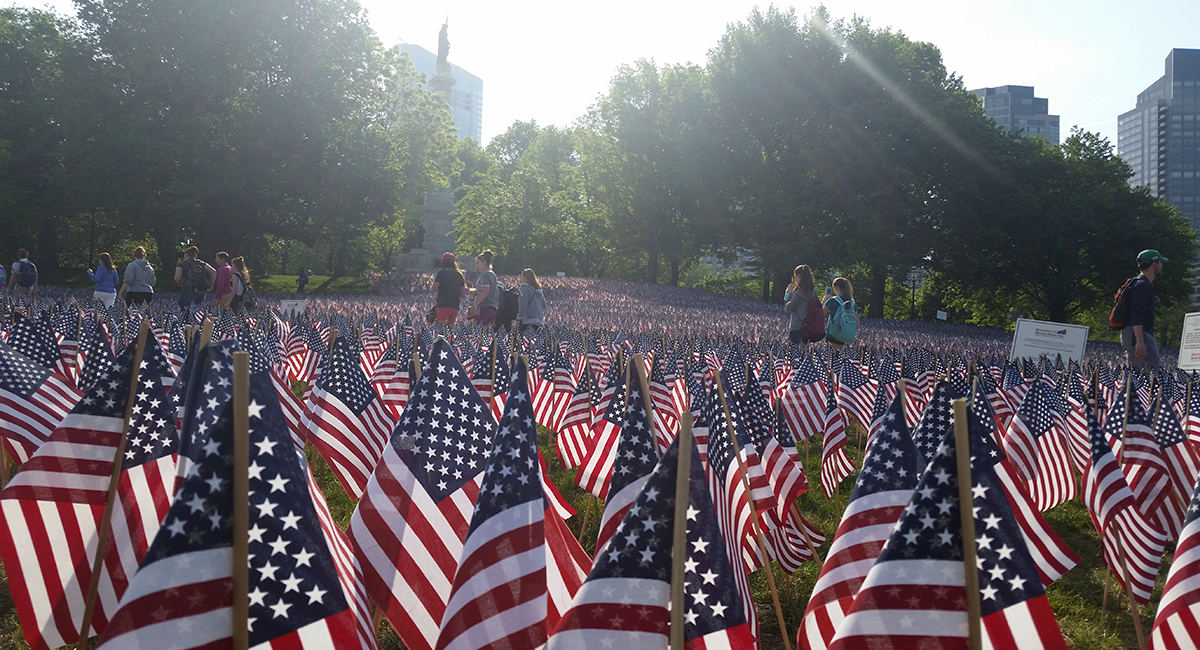 On September 8, a major student project to place 2,977 flags in memory of the deaths that occurred during the terrorist attacks on 9/11 on the grounds of Southington High School, was shut down by administration.
The project run by senior, and Young America's Foundation president for Southington High School, Tyler Peruta, raised money through local outreach and intended to place small flags to represent the lives of all of those who passed in the events on 9/11 in a small grass plot in front of the school.
"I emailed the [administration] sometime in July asking for permission to do the project. They were excited at first," stated Peruta.
During mid-August, Tyler, who was being backed by support from the Young America's Foundation–an organization for conservative youth–raised enough money through family, friends, and students to purchase the roughly $400 worth of flags.
"I purchased all the flags from an online retailer, was ready to put everything in place [and] I kept trying to contact the school to make sure I had the go ahead, [however] communication was cut despite my best efforts."
Due to lack of response and the initial support he received, Mr. Peruta prepared to execute the project. However three days before the flags were supposed to be placed he was stopped.
"I [received] an email from administration that simply stated that "there are some complications with the project."
Looking for answers Mr. Peruta continued to email school administration, looking for responses or answers as to why his project was effectively shut down. To date, administration has not given any explanation as to what the complications were nor have they resumed contact with Mr. Peruta.
"My first assumption was that their motives were political. I could see no clear reason as to why they would shut down this project."
Subsequent attempts to contact Southington High School principal Mr. Brian Stranieri and the Southington Board of Education for statements have yielded no responses as of the date of publication, leaving the motives behind the shutdown still unknown.
The event has garnered questions and backlash from students and other backers of the project including the Young America's Foundation who support the project and thought it was a great idea, according to Peruta
Mr. Peruta has taken this story to fellow news outlets such as the Hartford Courant and the Southington Observer in attempt to share the story and reverse the decision of school administration.