Complications between world leaders makes a solution to North Korea more difficult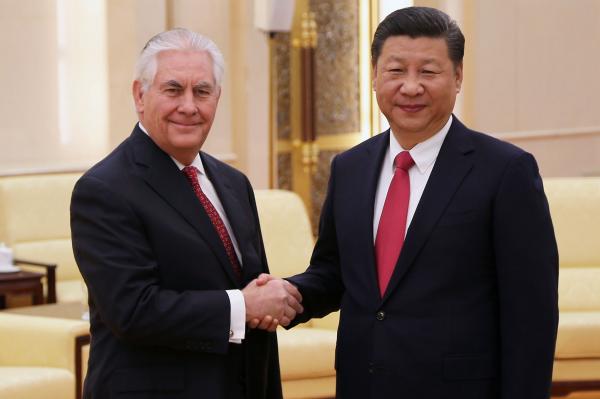 Complications between World Leaders makes a solution to North Korea more difficult
Currently as global tensions rise between nations like The United States of America and North Korea, the comments and statements made by their leaders has left an unclear image as to any possible solutions into settling the tensions between them.
In regards to world leaders, alongside Mr. Abe, president of South Korea, Moon-Jae in and U.S. President Donald Trump have sought the support of China to strengthen pressure on North Korea's nuclear program.
On September 06, Mr. Trump spoke with Chinese President Xi Jinping on the matter, after months of trying to have China do more to restrain North Korea's nuclear program and ballistic missile program.
"I believe that President Xi is with me 100%," said Mr. Trump to reporters after a forty-five minute conversation with China's leader. "We had a very, very frank, and very strong phone call," Mr. Trump added.
According to The Los Angeles Times, when asked if military action was being considered, Mr. Trump said, "Certainly that's not our first choice".
As recently as six to seven months ago, Mr. Trump's administration had contradicted Mr. Trump's statements. On March 17, 2017, U.S. Secretary of State, Rex Tillerson, Tillerson spoke in the South Korean capital of Seoul, "Let me be very clear: the policy of strategic patience is over," The Atlantic reported.
In an interview with The Financial Times, on April 02, with U.S. President Donald Trump, Mr. Trump said, "China has great influence over North Korea. And China will either decide to help us with North Korea, or they won't." Mr. Trump adds: "If they do, that will be good for China, and if they don't, it won't be good for anyone. If China is not going to solve with North Korea, we will. That is all I'm telling you".
Only two days later, on April 04, U.S. Secretary of State Rex Tillerson said, "The United States has spoken enough on North Korea. We have no further comment."
Comments by President Trump and Secretary Tillerson can signify that compromise between the U.S. and North Korea is no longer achievable, but the most recent comment by Mr. Trump means that the use of the military is not a top option for the compromise between the two nations. Thus, leading to talks and negotiations.
It appears as though the only option to resolve North Korea is put sanctions on the nation in order to prevent war.
But to some, a peaceful resolution between the nations may well be too late.
On September 20, at the United Nations General Assembly, Trump, in his U.N. speech, said that "The United States has great strength and patience but if forced to defend itself or its allies, we will have no choice but to totally destroy North Korea."
The comment by Mr. Trump has earned a response from Kim Jong Un saying, "I will surely and definitely tame the mentally deranged U.S. dotard with fire.
These exchanges by Mr. Trump, U.S. officials, Kim Jong Un, and North Korean officials only escalates tensions between the nations. Even so that U.S. bombers flew off the coast of North Korea on the 25 of September.
A recent tweet by Mr. Trump saying, "Just heard Foreign Minister of North Korea speak at U.N. If he echoes thoughts of Little Rocket Man, they won't be around much longer!" has earned a statement from North Korean Foreign Minister, Ri Yong Ho, saying "This is clearly a declaration of war".
Later on the same day, Press Secretary Sarah Huckabee Sanders told reporters, "We've not declared war on North Korea, and frankly that suggestion is absurd".
Mr. Trump has not made a formal statement on the issue, and will be expected to make a formal statement in the near future.