Rock icon Tom Petty passes away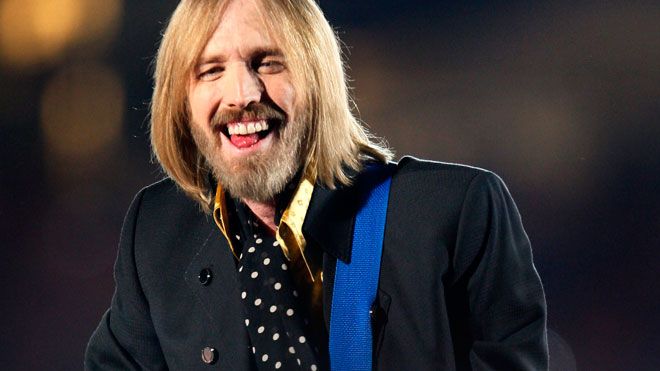 "You and I will meet again, when we're least expecting it, one day in some far off place, I will recognize your face, I won't say goodbye my friend, for you and I will meet again." Tom Petty And The Heartbreakers – You And I Will Meet Again.
Just last Sunday, October 2nd, rock fans across the globe were devastated to learn about Tom Petty's death after a spontaneous heart attack. The musician passed away after being taken off life support at UCLA Medical Center in Santa Monica, California.
Just nine days after wrapping up his 40th anniversary tour, Petty, age 66, was found unconscious and in critical condition. He was immediately rushed to the hospital where he was pronounced brain dead and put on life support.
Surrounded by close friends, family and bandmates, Thomas Earl Petty passed away peacefully at 8:40 PM.
Born October 20,1950 in the state of Florida, Petty first discovered his love of rock music when he met Elvis Presley, and soon aspired to be a performing artist after watching The Beatles on the Ed Sullivan Show.
He even went as far as to drop out of high school at age 17 to play bass in an early project band of his.
Tom did not start at the top of the food chain. His early band Epics, which later became Mudcrutch. In his early years and even toward adulthood, Tom was subject to severe verbal and physical abuse by his father and when Mudcrutch eventually disbanded, he was forced to develop a solo career.
He was not discouraged though and was determined to become the rockstar he had always wanted to be. He sought out for a new backing band and reunited with past Mudcrutch members, keyboardist Benmont Trench and guitarist Mike Campbell, along with bassist Ron Blair and drummer Stan Lynch. They were soon signed as Tom Petty And The Heartbreakers and released their debut self-titled album in November of 1976.
Through relatable lyrics and the classic rock sound, the rock icon sold 4 platinum albums and 3 gold, not including albums recorded with his band members. On top of that, Tom Petty collaborated with the Traveling Wilburys, a band that included Bob Dylan and George Harrison,  and eventually with female rockstar Stevie Nicks.
From there, The Heartbreakers continued their legacy, inspiring other famous musicians such as Cage The Elephant, Bon Jovi, and Taylor Swift.
"Tom Petty is an American icon because his heart has always put human rights first. We are one. I love you dad, your songs are dreams manifested"  posted AnnaKim Violette Petty, daughter of Tom Petty on Instagram.