Transgendered woman murdered in Missouri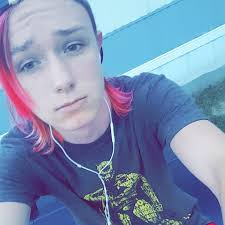 A transgender teen named Ally Lee Steinfeld was reported missing on September 14 in Cabool Missouri and was later discovered to have been gruesomely murdered by three people.
The trio of Brianna D. Calderas, 24, Andrew Vrba, 18, and Isis Schauer, 18, have been charged with first degree murder, armed criminal action, and abandonment of a corpse.
However, they were not charged with a hate crime. This decision has caused a lot of controversy.
According to Independent, "[The]Prosecutor Parke Stevens Jr did not immediately return a request for comment, but he told news agency AP, "I would say the murder in the first-degree is all that matters. That is a hate crime in [itself].""
A fourth person, James Grigsby is charged with armed criminal action and abandonment of a corpse.
It is also alleged that Steinfeld was in a relationship with one of the murderers, Brianna D. Calderas.
According to kansascity.com, police say Vrba attempted to poison Steinfeld. When that failed Vrba stabbed Steinfeld multiple times and gouged out her eyes, court documents reveal.
According to the Kansas City Star, "I still don't know who in their right minds would do something like that," said Linda Camara, who is close friends with one of Steinfeld's cousins. "Killing someone is very bad, but I mean to do it … oh my God, to do it like that. Just … I … I … oh, God. I just can't even see someone doing that."
According to the Washington Post, Steinfeld was a 17 year old transgendered woman. She had come out as trans on Instagram in May with a post that said, "I am proud to be me. I am proud to be trans. I am beautiful I don't care what people think."