Dove is distasteful, creates controversy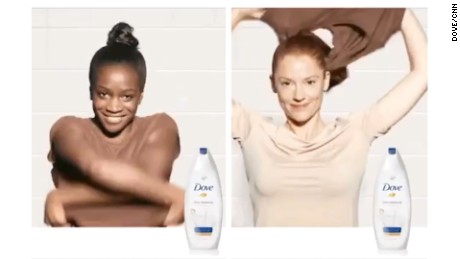 Earlier this month, pictures flooded social media of a new Dove commercial that went viral because of its controversial images. The intolerant three second video showed a black woman taking off her shirt and becoming a white woman.
The media and general public quickly jumped the gun posting how they felt about the Dove advertisement, many without actually seeing the full length clip.
One of the reactions from a Facebook user sarcastically states, "That the Black Woman is dirty and, once you use Dove soap, you'll be clean and White."
In the full clip the white woman taking off her shirt then becomes a hispanic woman.
People online decided to boycott and Dove removed the advertisement and issued an apology on Twitter stating, "An image we recently posted on Facebook missed the mark in representing women of color thoughtfully. We deeply regret the offense it caused."
Although many attacked the advertisement before getting the full context, the video was wrong and shouldn't have been released in the first place because of how easily it could be misunderstood and cause deep offense.
Brands and advertisers have done this for many years Going back many years we can find many racist ads, specifically for soap.
Dove has been called out for a racist ad before back in 2011. It showed a photograph of three women standing side by side. A black woman to the left, a hispanic woman in the middle, and a white woman at the end. Above had the text "Before and After". We can obviously see how that photograph could have been taken the way it did.
These companies like Dove need to be more considerate and aware of what they put out. Many companies in the beauty and fashion industry celebrate diversity in the right way like Coach and L'oreal having strong and beautiful ethnic women grace their campaigns.
Dove did not do this. They understand what's appropriate to put out to the public. Instead they simply released what they please and if it gets backlash they give a simple apology and decide to move on which shouldn't be the case.