Baby discovered dead in swing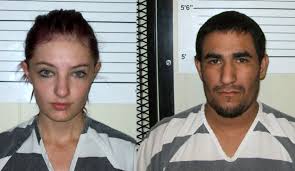 Hang on for a minute...we're trying to find some more stories you might like.
A new case has become public that reinforces that not everyone should be a parent.
A young Iowa couple has been charged with the death of their four-month-old son after his maggot-covered body was found in their home, sitting in a baby swing, this past August. According to BuzzFeed News, 20-year-old Cheyanne Harris and 28-year-old Zachary Koehn were arrested on Wednesday and charged with first-degree murder, as well as child endangerment causing death.
A criminal complaint given to BuzzFeed stated that the "facts of this case go far beyond neglect and show circumstances manifesting an extreme indifference to human life."
On the afternoon of Aug. 30, Koehn called an ambulance to the family home and told a 911 dispatcher that his girlfriend Cheyanne fed their son, Sterling, at 9 a.m. Koehn then said that when he came back to check on Sterling, sometime between 11 and 11:30 a.m., the baby had died.
"I definitely do not believe what they said because a baby would not die from starvation in a couple hours if they supposedly fed him that day. The police said the baby had maggots in his whole body/diaper and was starving for more than the hours that they said," said one mother, Mrs. Layza Aviles.
Cops who arrived at the scene found the infant dead in a powered swing.
After an autopsy, authorities learned the four-month-old was severely undernourished and weighed less than 7 pounds. Even worse, his body had rotted and was said to have maggots in "various stages of development" on both his skin and in his clothes had not been changed and he had not been removed from the swing set for over a week.
This case proves that people should consider the responsibilities of parenthood before pursuing it. Parents should think about their lifestyle before having any children because even if they supposedly never meant to hurt their child they still did it because of their drug usage.
"It absolutely disgusts me that anyone in their right mind who would hurt their children on purpose and be okay with it. People who do this are not human beings, they're monsters and children who are involved in this is very sad because they can't defend themselves," said Mrs. Aviles.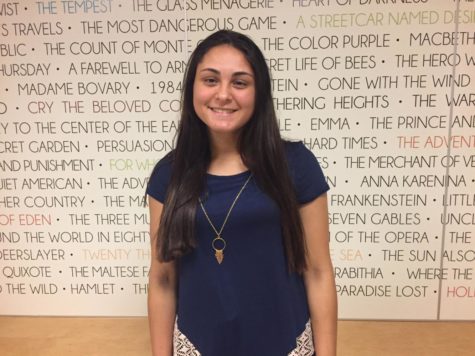 Aryana Powell, Staff Writer
I am in 12th grade. I would like to be a physical therapist. I took journalism because I love writing and I want to develop my English skills. English...