Citizen of the year? More like joke of the year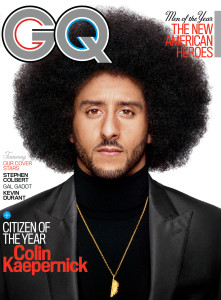 Hang on for a minute...we're trying to find some more stories you might like.
On Monday GQ Magazine announced Colin Kaepernick as their citizen of the year. They said they were "celebrating the man who became a movement."
Kaepernick isn't a movement, he's a loser without a job who's desperate for attention. There's a reason Kaep is a free agent. Not only because he's not good enough to start, but because he likes to disrespect the country by kneeling for the national anthem.
GQ Magazine even had the nerve to compare Kaepernick to Jackie Robinson. That is nothing but disrespect to Robinson, as he is a legend, and a true hero who changed the country for the better. Kaepernick is a moron who changed the country for the worse.
JJ Watt, Houston Texans defensive end is truly an amazing citizen and much more deserving for this award. When his city needed a hero, he stepped up and delivered hope to a city that had lost everything.
Because Kaepernick started kneeling for the anthem, there are young boys and girls out there not standing for the Pledge of Allegiance and the national anthem. When pro athletes do things, the youth copy. When Jose Bautista hit the iconic home run in the 2015 ALDS, the youth around the world started imitating that bat flip.
There's still kids that shout "KOBE!" whenever they throw something away. There's always someone who whenever they backhand a ball, jump throw and shout "JETER!" That's all fine and dandy, kids just having fun, but with Kaep, he's teaching kids that it's okay to disrespect the country, and all the men and women who fight for our freedom.
GQ Magazine said the reason Kaepernick wanted to participate in the in the December edition, was because "he wants to reclaim the narrative of his protest."
Only 3 NFL players knelt during the anthem over Veteran's Day weekend, as most of the league has started to stand up for the anthem over the past few weeks. The movement is dying, and within 3 weeks, it will be dead. Nobody in the NBA is dumb enough to risk their careers for something so ignorant as kneeling for the Anthem.
Kaepernick will never put another NFL jersey on again, and that's his own fault. Now realizing this, he is doing whatever he can for attention, and it's pathetic that anyone thought it would be okay to name him a citizen of the year especially in a year in which there are so many more deserving candidates.
JJ Watt raised over 37 million dollars for Hurricane Harvey relief. You're telling me, that Colin Kaepernick, the jobless attention seeking loser, is a better citizen than JJ Watt? Give me a break, that's horrible.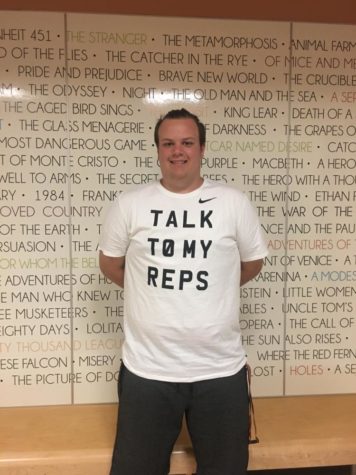 Matthew Polek, Sports Editor
I am a senior. I will be attending the University of Tampa as a journalism major in the fall of 2018.