Singer Melanie Martinez accused of assault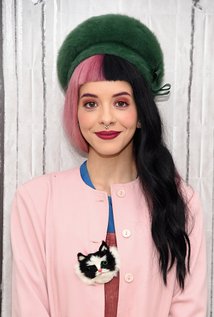 Singer Melanie Martinez was accused of sexual assault by her former best friend, Timothy Heller, an upcoming singer, last night.
"I initially wasn't going to make the abuser. But I think it's important for you all to know this is about Melanie Martinez," Heller tweeted.
The story is rather heartbreaking and terrifying from beginning to end. Heller explained they had a one-sided friendship and Martinez used her fame and things she has done for Heller against her.
When it came down to what happened, Heller explained in detail how she felt, "I was exhausted and confused and high and belittled."
The two apparently were having a sleepover when these events took place and it was Heller's second night in a row saying no to Martinez asking her to have intercorse.
Heller said she didn't say anything while Martinez was molesting her, she stated that she said every form of 'no' that she could.
"I laid still, completely in shock, completely not reciprocating."
Towards the end of the story Heller wrote, "girls and rape girls. Best friends and rape best friends. Friendship doesn't equal consent."
Martinez is best known for being on reality TV show The Voice kicking off her career. Following her loss on the show she dropped the Dollhouse EP which contained her chart setting single Dollhouse.
Her full album Crybaby was dropped in 2015 and propelled her career.
Jayden Palermo, a student at Naugatuck High School, says, "There is two sides to every story and we do not know Martinez's side."
Timothy Paul, a student at Naugatuck High School, says "As a fan it is hard to believe, but I need to go into this investigation with an open mind and give Heller the benefit of the doubt."
Martinez has spoken about these allegations and has said, "I am horrified and saddened by the statements," Though she did admit something happened between the two but it was all consensual, "she never said no to what we chose to do together."
"It was vague and doesn't match the victim's story. It was only focused on them helping each others' careers out and that Heller never said no," said Palermo
"I think as a first statement it's okay because I can imagine that the situation is overwhelming for her and I expect another one, which will be more thoughtful and heartfelt," added Paul.
The investigation is ongoing and there have been no further statements from Heller or Martinez.