Parents are more to blame
Hang on for a minute...we're trying to find some more stories you might like.
On December 19, Robert Anthony Resendiz was arrested in Phoenix, Arizona for the abuse of his six month old son. According to KPHO-TV, his son was admitted to Phoenix Children's Hospital with injuries doctors deemed "not survivable."
Doctors later determined the baby suffered lacerations to the liver and pancreas, a wrist fracture and bruising on his right thigh.
In an interview with police, Resendiz allegedly "admitted to pressing the infant's legs over his head and bending his body in order to stop the victim from crying." He allegedly told police he used about 65 percent of this strength while applying pressure to the baby. "Robert also stated he had bit the infant two times on the body out of frustration," the officer wrote in the police report.
The baby died two days after he was brought to the hospital.
In recent years, incidents of children dying or being severely injured at the hands of their parents have increased.
The question everyone is asking is why. What makes a human being, especially a parent or stepparent do this to children?  
Most accused, overall, were biological parents — but when stepchildren were killed, nine of 10 accused were stepfathers, and those incidents appear to be on an upswing, according to USA Today.
More men than women were accused when revenge or jealousy was the motive, and fathers are more likely than mothers to commit suicide after killing a child.
There are new investigations and studies on partners of the biological parent that allegedly killed their children. Example of this case is Mirah Woods, the mother's boyfriend Kimrey was charged with concealing of death, obstruction of justice, second-degree burglary, felon larceny and possession of stolen property, authorities said earlier.
Authorities believe they had found the body of Mariah Woods, a 3-year-old eastern North Carolina girl missing for more than five days, the FBI said Saturday
The body was found Saturday evening in Pender County in a creek by a dive team, Shelley Lynch an  FBI agent in Charlotte, said.
Another case is Kyron Horman. He disappeared at the age of 7 from Skyline School in northwest Portland on June 4, 2010. He was last seen in the company of his stepmother, Terri Horman, who has become the prime suspect in his disappearance and, perhaps, his likely murder.
"I personally believe the stepmom has something, some knowledge of what happened to Kyron," said  victim's rights advocate John Walsh in an interview with KGW.
Local police, the FBI and hundreds of volunteers scoured the wooded areas around Kyron's home and his school, but he was never found. Police have long focused their attention on Terri Horman, Kyron's stepmother.
She took Kyron to school the day he disappeared. She has never been charged in the case, although in 2012 Multnomah County Circuit Court Judge Henry Kantor called her "a prime suspect in the investigation."   
Why are step parents most likely to kill their step children than biological parents?
Parental love for children is evolutionarily conditional on the children's ability to increase the parents' reproductive success.  Stepchildren do not carry any of the genes of the stepparents, so there is absolutely no evolutionary reason for stepparents to love, care for and invest in their stepchildren, according to a study forthcoming in Current Zoology and reported in Psychology Today.  
The article in Psychology Today continues, "Worse yet, any resources invested in stepchildren take away from investment that the stepparents could make in their own genetic children.  So, in the cold, heartless calculus of evolutionary logic, it makes perfect sense for the stepfather to kill his stepchildren, so that his mate (the mother of the stepchildren) will only invest in their joint children, children whom the stepfather has had with the mother and who carry his genes.  Only they can increase the stepfather's reproductive success."
This reporter advises parents that they should be careful who they bring into their homes and introduce to their young children who still need their protection. There are many children a year that are injured and or killed by their biological parents or step parents.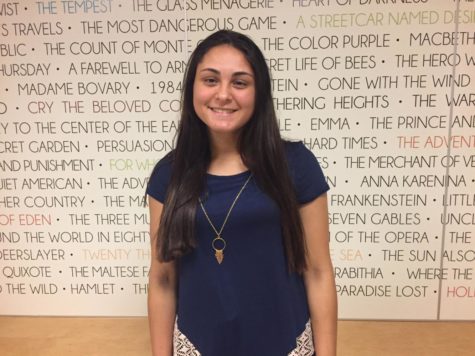 Aryana Powell, Staff Writer
I am in 12th grade. I would like to be a physical therapist. I took journalism because I love writing and I want to develop my English skills. English...