Logan Paul uses suicide to get views
Hang on for a minute...we're trying to find some more stories you might like.
Logan Paul, a popular Youtuber,  uploaded a video on December 31,2017 that has caused an uproar with the public and even a lot of YouTubers themselves. He was in Japan's Aokigahara Forest, commonly referred to as a "suicide" forest, an area where many people have taken their own lives.
The group he was with had come across recently deceased person who had committed suicide just hours before they showed up. This is shocking enough but Paul's actions towards the deceased such as taking pictures of the body, using it has his thumbnail but also laughing, joking and publicizing the death rather than leaving him in peace, has caused an outrage of anger and disgust.
Logan Paul is one of YouTube's most popular vloggers, with more than 15 million subscribers to his channel. And his many videos have racked up tens of millions of views. He got his start on Vine, Twitter's now-defunct six-second video platform that was shut down in late 2016.
He mostly put his comedy videos on YouTube, Facebook and other social media platforms. He's managed to leverage his online popularity into a budding acting career, with an appearance on "Law & Order: Special Victims Unit" in 2015, according to his profile on IMDB. He's also had a starring role in the YouTube Red original movie "The Thinning," and appeared in "The Space Between Us" and the upcoming "Airplane Mode," which features a plane full of social media stars.
After Paul posted the video, it had placed on the top-ten trending list and wasn't taken down until Paul decided to do so himself a day later.  
Suicide is serious and a lot of young kids look up to Logan Paul. It is scary the amount of tweens that have seen this video since a lot of children have commited suicide over the past year. What kind of message is this sending to kids?
Paul showed a great amount of disrespect, not only to his audience but also to the family members of the victim by showcasing the body, and laughing and joking about the death.
YouTube confirmed to CNN Tech that the video violated its policies but declined to comment on why it was not taken down sooner.
"Our hearts go out to the family of the person featured in the video. YouTube prohibits violent or gory content posted in a shocking, sensational or disrespectful manner," a YouTube spokeswoman told CNN Tech. "If a video is graphic, it can only remain on the site when supported by appropriate educational or documentary information and in some cases it will be age-gated."
This Wednesday, Youtube took to Twitter to release a open letter to its community, fully discussing the issue.
"Suicide is not a joke, nor should it ever be a driving force for views. As Anna Akana put it perfectly: "That body was a person someone loved. You do not walk into a suicide forest with a camera and claim mental health awareness." We expect more of the creators who build their community on @YouTube, as we're sure you do too. The channel violated our community guidelines, we acted accordingly, and we are looking at further consequences.It's taken us a long time to respond, but we've been listening to everything you've been saying. We know that the actions of one creator can affect the entire community, so we'll have more to share soon on steps we're taking to ensure a video like this is never circulated again."
After this was released, Youtube kept their word and made sure Paul suffered consequences for his actions–his channels are being removed from its Google Preferred platform, and YouTube is also cutting Paul from a series and suspending his original projects.
YouTube has so far resisted calls to take down Paul's page  in response to the outpouring of anger the dead body video prompted. A Change.org petition calling for Paul to be axed from the platform has garnered 470,000 signatures in 10 days.
YouTube did place a temporary strike against Paul's account for breaching its graphic content policy with the Aokigahara forest video. Strikes are YouTube's standard punitive measure for channels that breach its policies and accounts that get three in three months are deleted.
Channels that have a strike placed on them can also have account features, such monetisation or temporarily disabled. YouTube has declined to comment on whether it has disabled any features on Paul's account.
Logan Paul  stated that he "intended to raise awareness for suicide and suicide prevention."
But if so why laugh and treat the deceased as a showcase accompanied by jokes Paul also told his fans not to defend his actions. Paul apologised in the wake of the controversy, describing the video as a "severe and continuous lapse in my judgement", and has since announced he is taking a break from vlogging to take "time to reflect".
Despite all this backlash and disgust, he has gained more than 400,000 more subscribers since the contentious clip was released, according to Social Blade.
Danny Fratella from the analytics website Social Blade said: "YouTube creators, especially those with larger audiences, tend to earn anywhere from $1 to $4 per thousand views on their videos."
"In the case of Logan's 24 million views on his still-published Japan videos, it's possible that he could have earned anywhere from $24,000 (£18,000) to $96,000 (£71,000) in revenue."
It's as if the more popular Youtubers become, the more reckless they will be. Youtube took a week to finally address the issue and make Paul suffer any consequences. Did Youtube do enough or is there more they could do? Should his punishment be worse? Should he get his channel deleted and be banned from Youtube?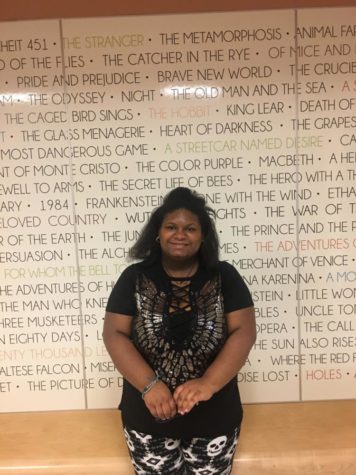 Glorianese Ortiz, Reviews Editor
I am a senior at NHS. I would like to be pastry chef. I am taking journalism because writing is a big part of my life and brings me joy.