A JROTC student of Stoneman Douglas sacrificed his life for others
Hang on for a minute...we're trying to find some more stories you might like.
On February 14, a day that has symbolized love throughout the years, the town of Parkland, Florida suffered a tremendous loss. Amidst violence, hate, and fear, various members of Marjory Stoneman Douglas High School acted with bravery, rather than fright. One of these distinguished heroes, Peter Wang, at the young and innocent age of 15 years, died as a hero.
Wang, a student at Marjory Stoneman Douglas High School, had a dream of attending West Point Academy, the United States Military Academy Preparatory School, and of  becoming a soldier. He lived a life full of selfless ambition, and he died while putting others before himself.
"Most of them [were] too young to fight in combat but who have now experienced the reality of war," says James Laporta, in The Daily Beast. In a world where schools have become war zones, and hate has filled the streets, Peter Wang has demonstrated an unmeasurable love in the form of the ultimate sacrifice.
Although there is no form of gratitude that could ever match the sacrifice Peter Wang made, as a country, we can begin to pay this debt by making sure no child is ever again put into the position to put his life down for another by increasing gun control.
Peter Wang, along with two other JROTC members who were also killed: Cadet Pvt. Alaina Petty, all received a military funeral, as a result of a petition calling on Congress to give them a full military funeral. Peter Wang was also buried with the Metal of Heroism, a fitting gift for a truly selfless soul. The petition collected nearly 70,000 signatures as of Tuesday afternoon, some 30,000 short of the 100,000 needed, says Laporta.
"He gave his life so others can live. He showed valor and courage beyond measure. Never forget his actions that day he is truly a hero," JROTC Cadet Maj. Marshall Ryan, Wang's marksmanship instructor at Stoneman Douglas said. "You will always be my marksman and you will always be my friend."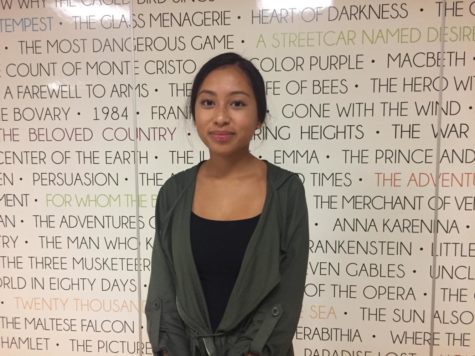 Victoria Tran, Staff Writer
I am in 10th grade. I would like to become a lawyer. I took journalism because it seemed interesting.