Tripp Halstead, 7, passes away
On March 15th 2018, 7 year old Tripp Hughes Halstead passed away in the hospital with his parents by his side.
Tripp was a strong little boy and only became stronger after a freak accident at his day care center on October 29th 2012. Two year old Tripp was struck by a falling tree branch, which crushed his skull and  caused a serious traumatic brain injury.
Tripp spent several weeks in a coma and over ten months in the hospital.
The branch damaged his frontal and parietal tubes; his cognitive and motor skills were impaired only allowing him to communicate with groans and whimpers. He wasn't able to lift his head up, his arms and legs were straight and stiff.
He took medication, food and anything that needed to go into his body through a tube and his devoted mother, Stacy Halstead, left her career to care for him around the clock.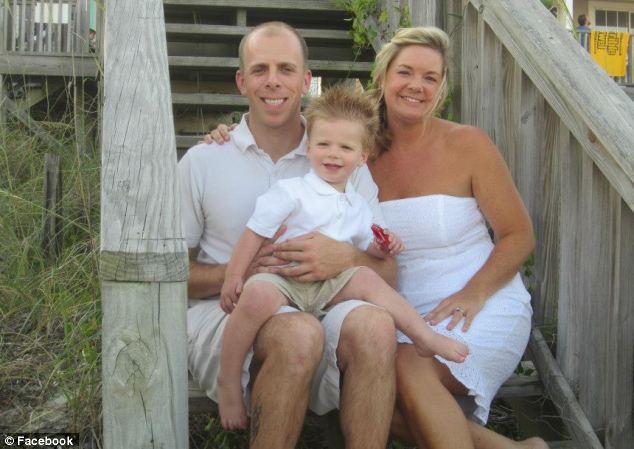 © Facebook
Mrs. Halstead shared his story on a Facebook page, Tripp Halstead Updates. Tripp gathered a Facebook following of 1,363,336 people. Each follower remained devoted to his recuperation and his progress.
Photos of him, his kitten, Sailor and parents, Stacy and Bill, adorn the page  and show the family's commitment to helping the very charities that helped their family when it was needed.
Tripp's mother was very involved within her son's following. She is active in replying and communicating to all of the people experiencing her son's journey with her.  
Sadly Tripp constantly faced battles with illness and "this winter was brutal for him," posted Stacy. Tripp's mother shared Tripp was having trouble breathing despite using his oxygen tank on the morning he died.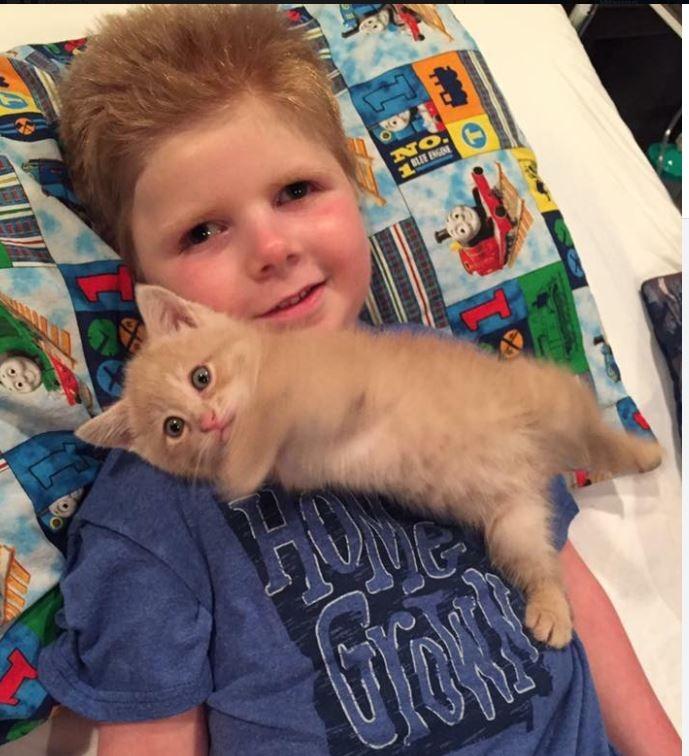 As he worsened Stacy decided to take Tripp to his pediatrician, on the way there she noticed his condition was worsening and didn't know if he'd have enough oxygen in the tank she'd brough for him to make it to Atlanta, Georgia, especially in heavy traffic. So she decided to take a detour to the Athens ER.
At the ER doctors discovered his oxygen levels were critically low and his CO2 were high so they had him on high flow oxygen,did blood work, took X-rays  and put him on an IV.
Although medical personnel tried their hardest to help save Tripp, he  passed away at 5:47 p.m., trying to fight an infection off.
"Bill and I were in the room when he passed at the hospital. His little body was just done fighting this last infection," Stacy posted. "His little heart gave out."
The Halstead family have kept their followers updated on the funeral and posted a video of Bill Halstead's speech at the reception.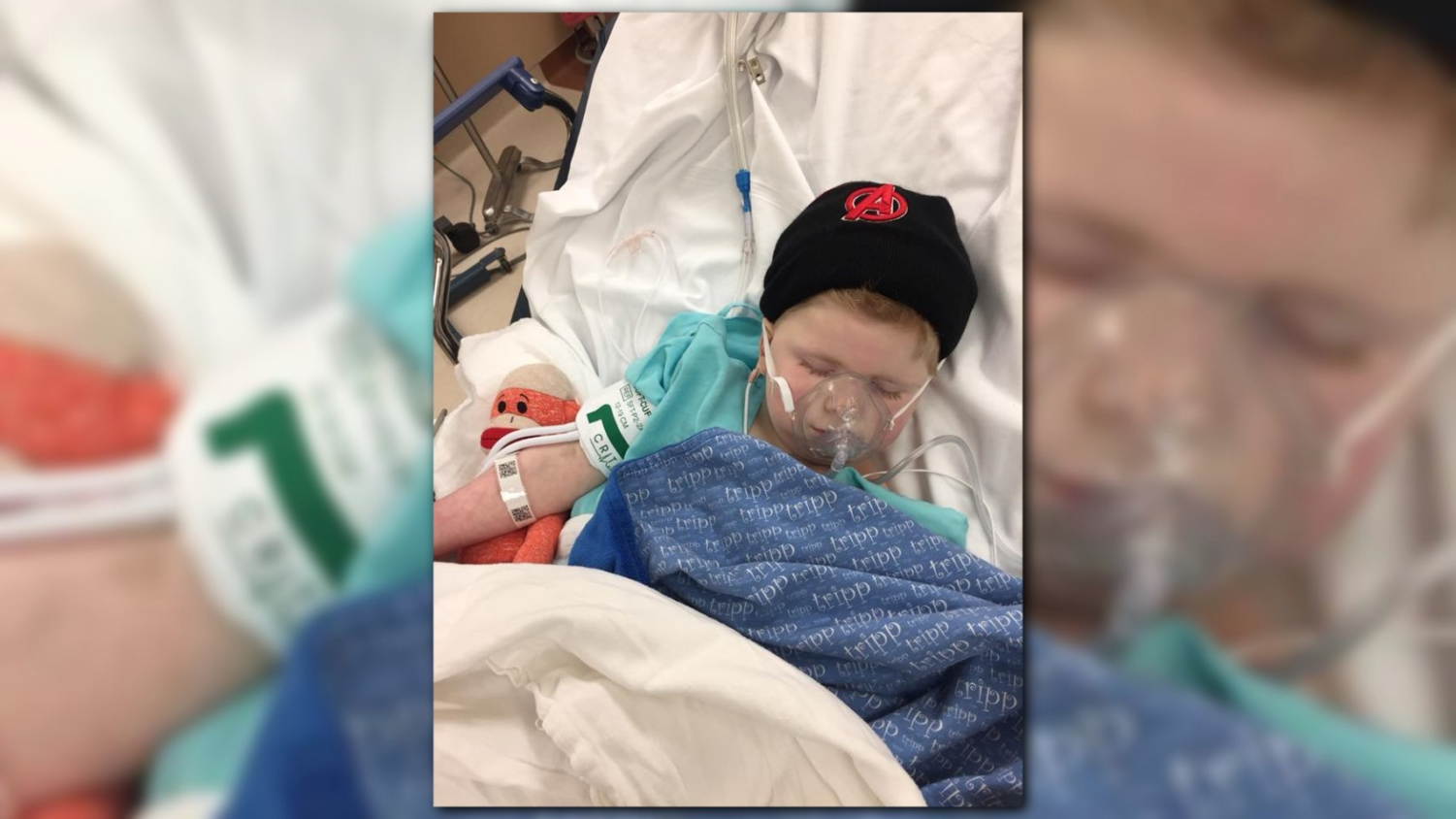 "I'm currently glad today is over," Mrs. Halstead wrote with the post of the video. "I kept thinking 'I am too young to be attending my child's funeral.' But it was absolutely beautiful and perfect. Thank you to all those that worked so hard to make it so special."
She has posted pictures of the urn and written statuses of grief and mourning as well as positivity and hope following the funeral posts.
On March 22 she wrote, "I didn't think I would post for awhile but I can't help but feel the need to. This has been my outlet for all my emotions over the past 5 years. It's my personal therapy… It's still not real."
It is not real for many of the people who followed this little boy's story and watched his progress.
"I have unknowingly made this little warrior a huge part of my daily life. I miss him deeply even though I have never met him in person," said Mrs. Carolyne Dymond, an ardent follower.
Tripp was a strong young boy who survived and fought through. He should be remembered that way and his family deserves all good things for what they have brought into this world and what they will continue to bring to it.