Parents injure daughter for refusing an arranged marriage
Hang on for a minute...we're trying to find some more stories you might like.
In San Antonio, Texas in March, charges are being filed against the parents of a 16-year-old San Antonio high school student, Maarib Al Hishmawi who police report repeatedly assaulted their daughter in an attempt to force an agreement to an arranged marriage.
Hishmawi thought the only way to escape the abuse is to comply. She agreed to the marriage and her family accepted the 20,000 dollars from her suitor. But as the wedding neared,  January 30, Maarib walked out of Taft High School in San Antonio and disappeared.
"Several times it was reported to us that this young lady was abused, with hot oil being thrown on her body. She was beaten by broomsticks. At one point she was choked almost to the point of unconsciousness," Bexar County Sheriff Javier Salazar told reporters Friday.
Women's advocacy organizations say the term "arranged marriage" is an incorrect way of describing Hishmawi's situation. According to the South Asian Women's Centre anything that is "characterized by coercion, where individuals are forced to marry against their will, under duress and/or without full, free and informed consent from both parties," is not arranged marriage, it's forced marriage.
"Her right to education is violated as she likely has to abandon her education, effectively halting her development…"Child brides who are forced into marriage also find their health at risk as they tend to have children very young, usually before their bodies are ready for childbirth. They also have a higher chance of contracting HIV/AIDS and other STIs."
Hishmawi's parents were arrested and charged with continuous abuse of a family member. But were released on seperate $30,000 bonds. Hishmawi has since been placed into custody of child protective services along with her five siblings, ages 5 to 15.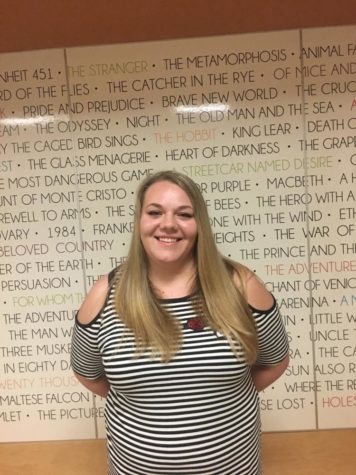 Brenna Yeager, Staff Writer
I am in 12th grade.

I would like to work in Forensic Science. I love watching the news, I watch it everyday. Plus, I love writing.