Wisconsin man will serve time for trying to sell his daughter
Hang on for a minute...we're trying to find some more stories you might like.
On the 30th of April, a Wisconsin man, 30 year old Andrew Turley, was sentenced 60 years in prison after trying to sell his four year old daughter on Craigslist. An undercover cop posing as a customer showed interest in Turley's ad.
In 2015, Turley provided the undercover cop with specific obscene details. These details included information regarding how much money he wanted and information regarding the acts that could be committed against this child.
Turley told the undercover cop that he would drug his daughter with sleep medication before giving the child over to this man.
District Stewanna Miskell expressed his feelings on this case when he said, "This case broke my heart."
"A father is supposed to be a protector not a predator."
When the undercover officer entered Turley's house, the 4 year old girl was lying on a bed in the house wrapped up in a blanket.
The undercover officer visited Turley and his daughter at her mother's apartment in Houston, exchanged the money, and observed the girl in a bedroom where she appeared to be under the influence of drugs.
Turley was then arrested and was sentenced to 30 years in prison on each of the charges and is required to serve 45 years before he is eligible for parole.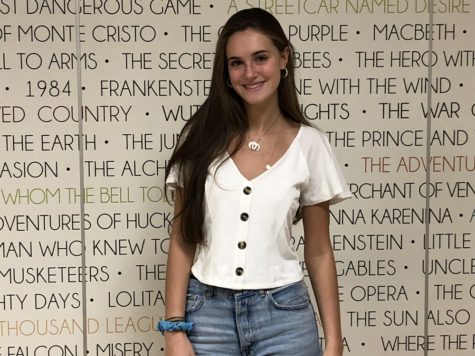 Loretta Sbat, Editor
I am a junior and in my second year in Journalism. I serve as an editor, and I most enjoy writing about politics.