Parents sue Boy Scouts for unfair decision
Hang on for a minute...we're trying to find some more stories you might like.
Logan Blythe, a fifteen year old with Down Syndrome, excelled at earning his badges his local Boys Scouts troop in Utah. That is until the national organization found out about the modifications that led him to beginning his bid to be an Eagle Scout.
The local troop's scout leaders originally allowed Blythe to earn his badges to the best of his abilities.
On November 9th, Scout officials told him his Eagle Scout project that required making kits for newborn babies in hospitals was approved. He was so happy and smiled widely for a photo in his green Boy Scout sash according to The Washington Post.
Blythe has the cognitive abilities of a 4 year old. He can't write as well as hold a conversation, his father, Chad Blythe, told The Washington Post. Despite this after he worked years for his merit badges, he was one step closer to becoming an Eagle Scout.
"We were all overjoyed," Logan's father said. "We are all happy that this was happening, not only for Logan but for his troop and for the boy scouts."
The day after the good news, Logan's father received an email from one of the same Scout officials which stated, "I have been asked to suspend Logan's Eagle Project approval, please do not do anymore work on his project."
"The young man must do the requirements as written, including leadership responsibilities… He also must be able to plan, develop and carry out his Eagle Project."
"I sincerely apologize and regret any false hope we have given."
This made Logan ineligible to become an Eagle Scout even after all of his work and progress.
His parents have filed a lawsuit against the Boys Scouts.
The local Scout officials' approval and subsequent suspension of Logan's project, the lawsuit says, "was outrageous and reckless and caused Logan and the Blythes significant mental and emotional distress."
However on Wednesday the family attorney, Ted McBride they'll be closing the lawsuit.
"We are pleased that the Boy Scouts of America responded to us regarding the opportunity for Logan to continue advancing/growing in Scouting. We met with the National Commissioner, who expressed his desire to see Logan succeed and who offered us resources that are available to help Logan earn the Eagle Scout award in a way that is possible for him. During our conversations, we were relieved to find out that Logan's merit badges are still recognized and that the organization will take steps to make sure that this type of misunderstanding does not happen again."
Mcbride told The Tribune on Wednesday that he was happy with how the case concluded, saying it accomplished his two goals: getting Logan back into Boy Scouts, accommodated by the scouts, and clarified national policies to help other similarly able scouts.
But as of right now Logan doesn't want to return back to the Boy Scouts probably until the end of the Special Olympics.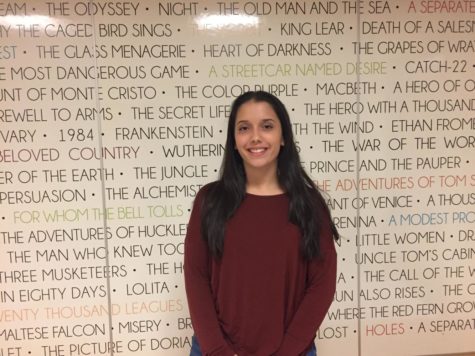 Kelly Dwyer, Staff Writer
I am in 12th grade. I would like to become a writer. I enjoy writing and learning about new things.