West loses followers
Hang on for a minute...we're trying to find some more stories you might like.
Kanye West has often expressed his respect for President Trump, but, in recent tweets, West has put his support for the president on full blast.
In one of the first tweets, West said, "If your friend jumps off the bridge you don't have to do the same. Ye being Ye is a fight for you to be you. For people in my life the idea of Trump is pretty much a 50 50 split but I don't tell a Hillary supporter not to support Hillary. I love Hillary too.
He has since posted many tweets and even a photo of himself wearing a MAGA hat, and Twitter has reacted with rage.
Throughout the day on April 25th he was trending #1 worldwide and lost more than 10 million followers. Many celebrities unfollowed West including Shawn Mendes, Ariana Grande and Justin Bieber.
Trump retweeted one of Kanye's tweets about him saying, "You don't have to agree with Trump but the mob can't make me not love him. We are both dragon energy. He is my brother. I love everyone. I don't agree with everything anyone does.
Trump responded with, "Thank you Kanye, very cool!"
Following his tweeting spree, West appeared on a TMZ interview discussing his recent views. He touched upon many of his random thoughts saying, "I just love Trump that's my boy."
However, one of the most questionable and shocking things he said was, "You hear about slavery for 400 years, that sounds like a choice."
Initially West seemed to be blaming slaves for the institution of slavery.
Responses were quick. West has a very successful shoe line called Yeezys with Adidas, who issued a responses that "we don't support" what Kanye has commented about slavery but they do not have plans of dropping him from the brand.
As of now, West has lost many fans and respect from friends and fellow artists in the industry. He has gained a good chunk of his following back though.
His wife, Kim Kardashian West, also responded to all the backlash by defending her husband. She said, "Now when he spoke about Trump… Most people (including myself) have very different feelings & opinions about this. But this is HIS opinion. I believe in people being able to have their own opinions, even if really different from mine. He never said he agrees with his politics."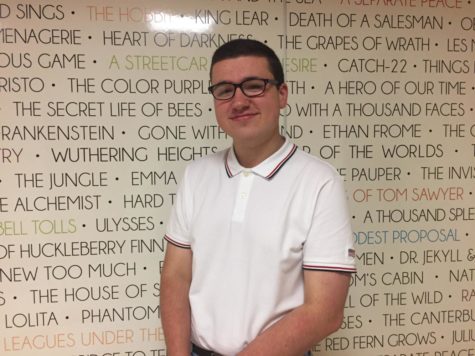 Timothy Paul, Staff Writer
I am in 12th grade. I would like to become an Animator/Graphic Designer. I took journalism because it seems interesting and fun.