Barr deserved to be fired
Hang on for a minute...we're trying to find some more stories you might like.
The show "Roseanne" was recently canceled after the hit star, Roseanne Barr, sent a racist tweet.
"Roseanne's Twitter statement is abhorrent, repugnant and inconsistent with our values, and we have decided to cancel her show," ABC said in a statement released to the press.
Barr tweeted the night before, "Muslim brotherhood & planet of the apes had a baby=vj." Barr was referring to Valerie Jarrett, a top aide to former President Obama.
After receiving tons of hate from fans and fellow cast stars, Barr apologized and said she was leaving twitter. She even stated that she was joking.
The show had only just started after a thirty year hiatus. It was met with huge ratings and has now already been canceled.
Today, Jarrett responded to Barrs' tweet.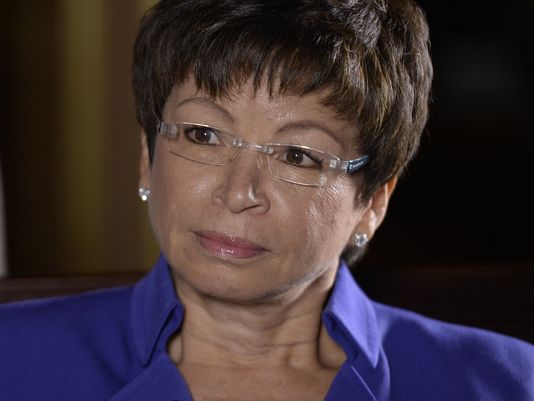 "We have to turn it into a teaching moment," Jarrett told MSNBC.
Sarah Sanders, White House Press Secretary, declined multiple times to comment on the incident.
"The President has been extremely focused, as I just walked through the things going on with the upcoming summit," she told reporters aboard Air Force One.
It did not take very long for ABC to decide to cancel the show. CNN's Brian Stelter reported it was almost impossible to keep a show named after the main character, without the main character. It just wouldn't work.
"Right away, Disney and ABC executives agreed they had to pull the plug from this show," Stelter said.
Actress Emma Kenney, who played the granddaughter of Roseanne Barr's character, announced she was empowered by Wanda Sykes, who had quit the show right before the cancellation was announced to the public.
Hollywood celebrities took action following the cancellation of the show. Here's what they're saying:
Thank you, @ABCNetwork for doing the right thing and for showing people that bigotry and racism has consequences. Now, if you could only cancel our President for the same reason. #RoseanneBarred
— Alyssa Milano (@Alyssa_Milano) May 29, 2018
It is the ultimate presumption of #WhitePrivilege to think you can call a black woman an ape…when a black woman signs your checks.#GirlBye…#DiversityandInclusion matters https://t.co/ZGsnXJokM4
— Star Jones (@StarJonesEsq) May 29, 2018
The terrible part is all of the talented innocent people who worked on that show now suffer because of this. #notjustice
— shonda rhimes (@shondarhimes) May 29, 2018
On Tuesday, Barr tweeted, "Don't feel sorry for me, guys!!-I just want to apologize to the hundreds of people, and wonderful writers (all liberal) and talented actors who lost their jobs on my show due to my stupid tweet," she said.
Although, it's not clear as to who would feels sorry for her. Her tweet, her consequences.
"We are all greatly distressed by the disgraceful and unacceptable tweet from Roseanne Barr this morning," ICM (Institute of Commercial Management) said in a statement Tuesday, according to Variety. "What she wrote is antithetical to our core values, both as individuals and as an agency. Consequently, we have notified her that we will not represent her. Effective immediately, Roseanne Barr is no longer a client."
It is not clear as to why Barr thought tweeting something like that would be tolerated. Racism is not a joke nor is it funny. This is a serious conflict that takes place in America everyday. And for a well known star to say this just sets a bad example for society.
What she wrote was unacceptable and demeaning. There was no reason and will never be a reason for someone to say such words. Barr may not have meant what she said in a racist or hateful way, but she should have known what was coming when she clicked the button that posted the tweet.
Roseanne called a black woman an ape; there is no double-standard in that. She is racist.