Serial killer confesses for a better deal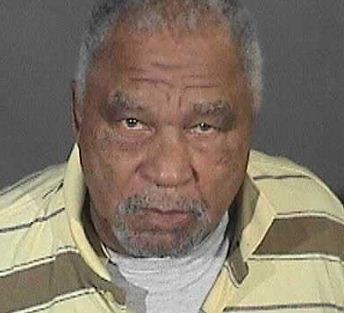 Hang on for a minute...we're trying to find some more stories you might like.
Seventy-eight year old prisoner, Samuel Little, confessed to 90 murders through the years of 1970-2005 during an interview last Friday.
Little, who is in jail for the killings of Carol Alford, Audrey Nelson, and Guadalupe Adopa between 1987 and 1989, confessed in an attempt to switch prisons.
Thirty-four of the murders to which he confessed have already been confirmed with and investigation continuing into the rest.
Little's targets were vulnerable women who often had involvement with drugs and prostitution.
Little was initially arrested in 2012 at an homeless shelter in Kentucky and sent to California for a narcotic charge which turned into 3 charges of murder. Little pleaded not guilty but was convicted in 2014.
Little's criminal history began in the year 1956 and he has been arrested almost 100 times. Life for Little was rough. He has been charged for things like solicitation, drugs, and breaking and entering.
Little, also known as Samuel McDowell, dropped out of high school in the late 50s and left Ohio, beginning a nomadic life. Little was able to drive from New Jersey to California in a matter of only a few days.
Little's murders have not only been in one state but 16. The states include Arizona, Arkansas, California, Florida, Georgia, Illinois, Kentucky, Louisiana, Maryland, Mississippi, Nevada, New Mexico, Ohio, South Carolina, Tennessee, and Texas.
A former professional boxer, Little uses the skills he learned from boxing to hurt and kill the women he targets. He would knock the women out by punching them and then strangle them, leaving it impossible to figure out the cause of death.
Due to no stab wounds or bullet wounds, many of these women's deaths were just considered to be overdoses, natural causes, or accidents. Even some of these women are still unidentified or their deaths have not been investigated.
Despite all the years that have passed since these murders, Little can remember clearly what cities and states, how many people he killed, and even features of these women.
Many of these cases are coming up now due to the fact that most of these murders were taken place during 1970s and early 1980s when DNA technology was not available to police.
Thanks to the FBI's Violent Criminal Apprehension Program (ViCAP), a department whose purpose is to analyze serious offenders and allows the information to be shared to help with unsolved cases, police are now able to connect these unsolved murders to him.
Little will stay in place at Odessa, Texas where he is being held for the murder of Denise Christie Brothers.
His fate lies in the hands of the local officials in the areas where these women were murdered by him. If convicted, Little can became the most prolific serial killer in the United States.