Iconic kangaroo passes away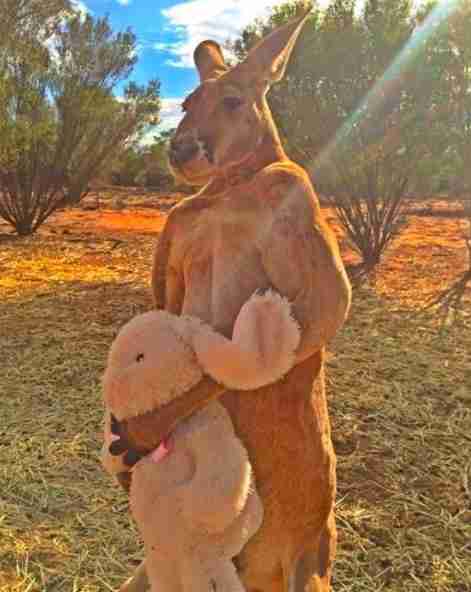 On December 10th, 2018 Roger the Kangaroo died at age 12, Roger was a red kangaroo who was known for his physique and being the face of Australia.
His remarkable muscle mass was not just for looks; he was taught how to kickbox and build up his mass.
Roger was rescued as an orphaned joey; he was trapped inside his dead mother's pouch after she was killed by a car. A man named Chris Barns discovered him and decided to found a kangaroo sanctuary for orphaned kangaroos such as him.
"He grew up to be a kangaroo that people from all over the world have grown to love as much as we love him too," said Barns.
Chris Barnes's "The Kangaroo Sanctuary" has grown over the years and has gained its own website worldwide. Tourists can even book a tour and has great reviews after visiting the sanctuary.
His family has mourned his loss on instagram when he had died unexpectedly at the age of fifteen.
"I love Roger. We have been together for about 10 years now. During this time I've watched him grow from a tiny hairless orphan baby kangaroo to the strong and healthy old kangaroo he is today. ❤️"
Roger will be forever remembered by his caretaker Chris and will go down in Australian history.