Tyler Perry brings a very Merry Christmas to many in Atlanta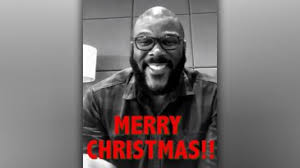 Hang on for a minute...we're trying to find some more stories you might like.
Last week, filmmaker Tyler Perry made headlines for paying off strangers' layaway accounts at a Walmart in the Atlanta area.
Layaway allows shoppers who can't pay for their merchandise all at once to reserve the products as they pay the balance over time. Perry cleared the accounts of about 1,500 shoppers, which totaled about $434,000.
"I know it's hard times and a lot of people are struggling," he expressed on Instagram.
Perry paid for all of the items that were put on layaway through 9:30 a.m. on Thursday, telling the customers they only have to pay a penny when they pick up.
"I'm just really, really grateful to be able to be in a situation to do this. So God bless you. Go get your stuff," he posted
His generous donation and thoughtfulness encouraged Kid Rock and Gayle Benson to also pay off layaway accounts at Walmart near them.
Kid Rock paid off $81,000 in balances at a Nashville Walmart. The owner of New Orleans sports teams the Saints and the Pelicans, Gayle Benson, paid off about $100,000 in Walmart layaways.
"I followed your lead and paid off the layaway at my local Walmart in Nashville. Merry Christmas and God Bless You!"