Three Florida children die in a freezer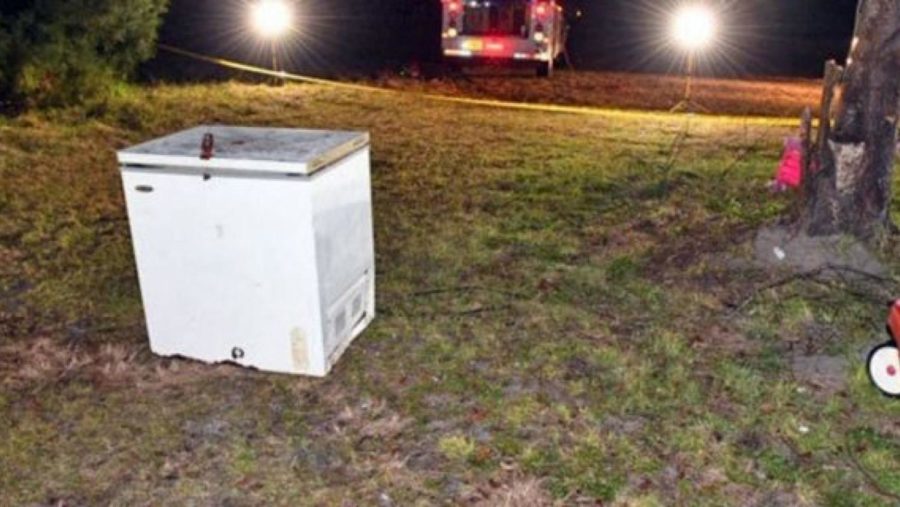 Three young Florida children, 1, 4  and 6, were playing outside their mobile home in rural Florida when a unplugged freezer outside caught their attention. The mother of one of the children,was, reportedly, in the bathroom.
The trio climbed inside and the lid shut them inside; the children suffocated inside the unplugged freezer as the mother began looking for them.
Sheriff Sam St. John said on Tuesday in a phone interview with the washington post, "It's just a real tragic accident;" he went on to say it was "devastating" according to the interview.
According to the Suwannee County Sheriff's office the children were found unresponsive in the the freezer, about 70 miles northwest of Gainesville.
They were rushed to a nearby hospital, where the trio where pronounced dead.
St. John said the mother, who is biological mother of the 4-year-old girl, was, according to her,  watching the children until she had to step away to use the restroom.
But when she came back the kids were all gone, according to the sheriff, and the woman began to search the yard.
Approximately thirty minutes later she found them inside the unplugged freezer, not breathing at all.
There has been a huge problem lately with young children by the ages of 3 to 4 that have been getting stuck or hurt by household appliances, according to the Suwannee County Sheriff's office.
They advise parents of young children to make sure they are always supervised and make sure that things like freezers and fridges are locked and sharp objects put away.
The case will be forwarded to the attorney's office for review, and the state's Department of Children and Families was also notified of the incident that happened to the Florida family.