Domestic violence app ready for downloading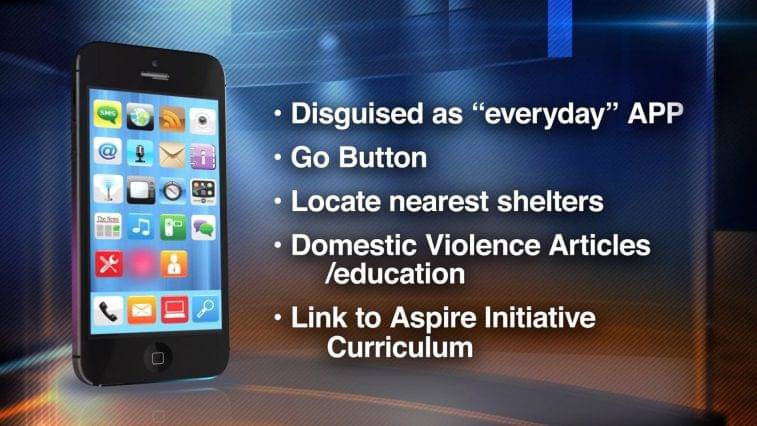 Robin McGraw, Dr. Phil's wife, has been working since 2013 with her organization "When Georgia Smiled: The Robin McGraw Revelation Foundation" to create an app regarding the safety of a victim in a domestic violence relationship that's disguised as an everyday news app.
"When Georgia Smiled: The Robin McGraw Revelation Foundation" is a foundation founded by Robin McGraw in October 2013 that builds awareness, offers solutions, and addresses needs of women and men who are victims of domestic violence and sexual assault. The organization also helps victims of child abuse and individuals facing crisis to live healthy, safe, joy-filled lives..
The foundation is devoted to helping advance organizations and programs that serve these issues and also support communities that have been severely affected by disasters.
The Aspire News app was recognized on Capitol Hill by the National Health Collaborative on Violence and Abuse as one of the two apps in 2014 most effective in the fight to end domestic violence. The app has been downloaded more than 300,000 times in countries around the world, according to Dr. Phil's Supporting Website.
The Aspire "News" App is is a potentially life-saving app that allows victims to call for help with a press of a "Go Button" that immediately alerts emergency services of the user's location and records what is happening. The app contains news stories that cover top stories in the world, sports, and entertainment powered by Yahoo! To disguise its true function and is available for both Apple and Android devices.
Additionally, if someone you know is in an abusive relationship – or if that someone is you – the Help section of the application contains resources for victims of domestic violence. The Foundation wants to also note that the app does not serve as a replacement for emergency services and if in any situation where you feel unsafe or at risk contact emergency services.
"When Georgia Smiles" partners with Girl Scouts of America, American Mothers, Union Rescue Mission, Los Angeles Mission, Lauras house, MaleSurvivor, KNOCKOUT ABUSE, #IAspire, Miami Dade College, Verizon and The Home Depot Foundation.  To learn more visit The Foundation.