Kidnapped victim saves herself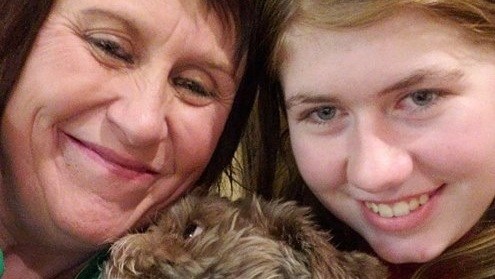 Hang on for a minute...we're trying to find some more stories you might like.
Jayme Closs, a missing 13 year old girl from Wisconsin, escaped on Friday, January 11th, 2019. Closs had been missing since October of last year when her parents were found murdered in their home in cold blood by her kidnapper, Jake Thomas Patterson (21).
Patterson held Closs captive for a total of 88 days, where she obeyed his every request.
In the days preceding the kidnapping, Patterson, concocted a plan to take Closs. He spotted Closs getting off her bus and walk into her house, which is when he decided "she was the one," according to police.
He took his father's 12- gauge shotgun, switched the plates on his car, and proceeded to shave his beard and head in order to leave no trace of DNA. He then wiped his bullets clean.
When he entered the Closs family house he shot James Closs and then forced himself into the bathroom where Jayme and her mother, Denise, were hiding in the bathtub. He forced Denise to cover her daughter's mouth with duct tape, once done he then killed her.
He took Jayme out of the house where he then bound her hands and stuffed her in the trunk of his car and drove off.
Patterson took Jayme to his family's cabin and then made her change her clothes. He burned her clothes along with the duct tape and the gloves he was wearing while committing the crime.
Jayme told detectives on the case that he would force her to hide under his twin sized bed for countless hours without food, water, or access to a bathroom while he had company over and even while going out for the day.  
On her 88th day in captivity Patterson stated that he was leaving for 6 hours. Once he left she stole a pair of shoes and escaped the cabin.
Once she left, she ran up to a woman named Jeanne Nutter on the isolated street who had been walking her dog outside the rural community of Gordon, Wisconsin. Nutter rushed her to the nearest house and authorities were contacted.
Patterson is being charged with two counts of first-degree intentional homicide, kidnapping and armed burglary.
He is currently facing a mandatory life sentence if he is convicted on either homicide charge. A kidnapping charge carries 40 years, while burglary has a maximum term of 15 years. He is being held on a $5 million bail.  
Patterson appeared before Judge Babler; the appearance lasted less than 10 minutes.
"All of this indicates the defendant is a flight risk, a danger to the public and he is unlikely to further return for further court proceedings without an exceedingly high bail," statement the prosecutor argued.
"Substantial cash bail is necessary to ensure the defendant's appearance in court," the judge said.
Patterson waived his 10-day preliminary hearing. His next appearance in court will be February 6th and prosecutors will be required to show probable cause in order for the judge to secure him for an arraignment.
It is not anticipated for Jayme to testify in the future but the possibility has not been completely ruled out that she will not be required to take the stand throughout the trial or any other hearing. 
Jayme is currently being cared for by her aunt.