They only want what they deserve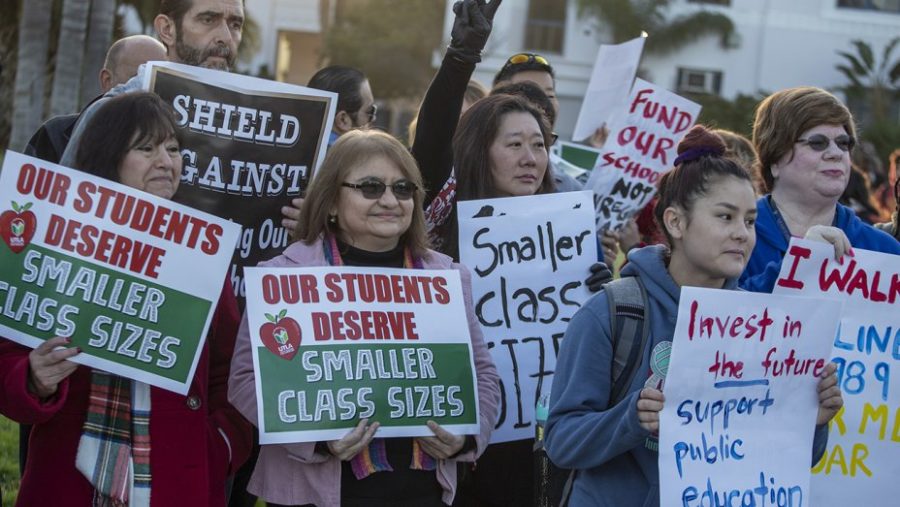 On Monday, January 14, 2019, over 30,000 teachers walked out of their Los Angeles public-schools. This has been the first teacher strike in over three decades. You may be wondering why theses teachers are going on strike.
A solid education plants seeds of knowledge in each child. And teachers are the main key in helping shape kids and helping to inspire them to be leaders and productive citizens.
Teachers give so much to students that help improve student performance and student intelligence. In many cases, teachers spend more time with students than their parents do.
On a daily basis one teacher spends up to eight hours a day with students in a classroom.
The teachers in California have had enough of low wages, very large classrooms and not enough staff support. Teachers are teaching the future, wouldn't we want the best for them? The decision to walk off the job came after months of negotiations between the teachers' union, United Teachers Los Angeles, and the Los Angeles Unified School District.
Many teachers provide students with the basic needs to learn such as pencils, paper, highlighters, glue and sometimes even food. Many teachers use their own money to give these children what they need to provide the best effort. None of the money spent is out of the district's pocket, the teacher's paycheck is the main provider. Many teachers suffer from supporting children who cannot afford the essentials.
The strike has shut down learning for over 500,000 students in 900 districts. Many parents knew about this strike before it actually occurred, and chose to keep their children home. The schools remained open with replaced substitutes for the teachers.
These teachers are on strike because they say their students deserve better than what the have currently. The superintendent said the district doesn't have the money to support staff and students.
Numerous teachers CNN interviewed this week spoke of needing more support staff in their schools. This includes vital roles like nurses, counselors, psychologists and librarians.
"All we're asking for is for basic things that your child deserves , an educational right to a nurse, a librarian, a counselor," said Jessica Barnett, a striking kindergarten teacher.
The six-day Los Angeles teachers' strike ended Tuesday after teachers and staff members threw their support behind a new agreement, according to a preliminary vote tally.
The new agreement with the district includes a 6% raise, a gradual decrease in class sizes over the next few years and more counselors, librarians and nurses. The vote by members of the United Teachers Los Angeles union enables teachers to return to work on Wednesday,