Burkina Faso suffers terrorist attacks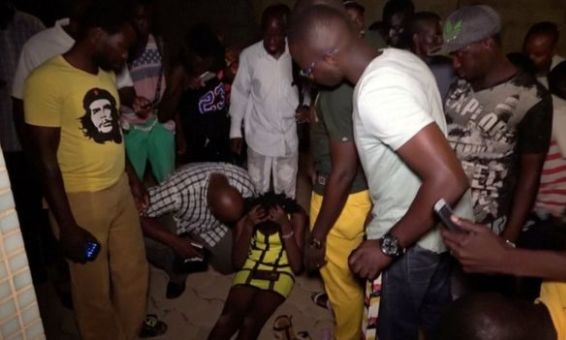 Burkina Faso, which is a landlocked country (surrounded by six countries) in northwest Africa, has been the victim of extremist violence and terrorism in recent months and year as Islamist groups have begun to expand their reach.
Just recently, on the morning of Sunday, May 12, 2019, twenty to thirty gunmen riding motorcycles entered a Catholic church in central Burkina Faso during mass, killing six people, including the priest, Father Simeon Yampa. According to the Burkina Information Agency, the perpetrators then set fire to the church, as well as other surrounding buildings, including a medical facility and businesses which served alcohol, in the northeastern town of Dablo.
This tragic event has become the third such attack on a church in five weeks. Back in April, religious centers located in Dori and Silgadhi, two northern towns, were attacked. Four people at a Catholic Church were killed in the attack in Dori, and six people at a Protestant church were killed in the attack in Silgadhi.
No group has taken responsibility for any of the three attacks; although it is suspected an extremist Islamic group is responsible. This is because, in September 18, 2018, armed and masked men claiming they were members of Al-Qaeda in the Islamic Maghreb (AQ-M) posted an online video announcing their presence in the Burkina Faso area.
Furthermore, according to the Africa Center for Strategic Studies (ACSS), the number of violent events in the country linked to local Islamist groups who are associated with Al-Qaeda and ISIS has risen from 24 in 2017 all the way to 137 in 2018.
The increase in violence in Dablo and surrounding regions has taken its toll. According to its mayor, Ousmane Zongo: "The city is filled with panic. People are holed up in their homes, nothing is going on. The shops and stores are closed. It's practically a ghost town."
Burkina Faso has allied with other countries, including Niger, Chad, and Mali, as they are working to fight extremists. France is supporting these efforts with more than 4,000 troops and the United States also has a counterterrorism presence in the area.
The attack on the Catholic church in Dablo comes just two days after a group of hostages was freed in the Sahel region of Burkina Faso, including Laurent Lassimouillas along with another Frenchman, an American woman, and a South Korean woman in a French-led operation.
"I want to thank French authorities and Burkina Faso ones," Lassimouillas told reporters at the presidential palace in the capital of Ouagadougou before a meeting with Roch Marc Christian Kaboré, Burkina Faso's President.
Lassimouillas, Patrick Picque, and the South Korean woman arrived at a French air force base located outside Paris on Saturday. These freed hostages are set to receive a full health examination.
The American woman, on the other hand, was "directly collected by the Americans" in Burkina Faso, a press officer for France's Élysée Palace told CNN.
According to the Élysée Palace, the official residence of the President of the French Republic located in Paris, the French citizens were kidnapped on May 1 of this year in the West African country of Benin, which shares a close border with Burkina Faso. Their safari guide was found dead in Pendjari National Park and their vehicle was burned.
Florence Parly, French Minister of the Armed Forces in the Second Philippe Government, announced investigations were underway to identify the kidnappers, acknowledging connections affiliated with Al-Qaeda and ISIS in the area.
Moreover, it was speculated the four hostages were being driven to Mali to be handed over to the militant group Katiba Macina.
The United States military supported the French-led operation to free the four hostages, according to two officials. One of the officials said that the US support was in the form of overhead intelligence, surveillance, and reconnaissance ("an exploratory military survey of enemy territory").
During the rescue mission, four terrorists were killed, according to Parly. Additionally, French soldiers Cedric de Pierrepont (33) and Alain Bertoncello (28) were sadly killed in the operation, and the two were honored in a national tribute at the Invalides military complex in Paris on Tuesday, May 14, 2019, which was led by President Emmanuel Macron.
"They gave their lives to release others," Macron wrote on Twitter. "From now on, let us carry our thoughts to their families and brothers of arms."