Woman sues Uber and driver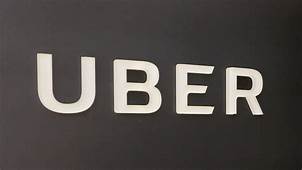 In the beginning of September in Toronto, a 21 year old Uber passenger filed a lawsuit against the rideshare company for an alleged sexual assault at the hands of a driver, who is also mentioned in the lawsuit. The lawsuit claims that Uber was neglectful in doing a proper background screening of the driver to ensure the safety of passengers, according to Toronto News. 
The 21 year old Toronto woman, only referred to as A.B., has made allegations towards Suhail Siddiqi, the 33 year old Uber driver, that he allegedly sexually assaulted her. 
As the victim was trying to get home at 2:30 a.m, she canceled a late Uber and accepted a ride for cash from a man who introduced himself as an Uber driver.
A.B. has told VICE that she was drunk and was resting her head back on the seat when she noticed Suhail Siddiqi had taken her to a secluded area rather than her home. 
Siddiqi began to make advances calling A.B. sexy and put his hands down her shirt. She stated she was in complete shock and did not know what to do. 
The lawsuit states, "A.B. felt trapped, helpless and scared."
According to Toronto City News, Siddiqi stole her cell phone before forcing her out of his car and into the street.
Since the incident, Siddiqi has been denied access to the Uber app and has had his ridesharing license revoked. 
The victim is suing both the rideshare company and driver for $5 million to account for the damages made to her mental state and putting her in a state of depression. 
This is the first lawsuit of its kind against Uber in Canada, according to A.B.'s lawyer. 
"The company would not touch upon the pending litigation," said  Uber spokesperson Kayla Whaling.
There have been multiple accusations towards Uber and its drivers. 
In May of 2018, a similar case occurred in San Francisco. A 16 year old unidentified student claimed that her driver made inappropriate comments and gestures towards her. 
The student alleged that her driver pulled over on the side of the highway, motioning for her to come to the front seat where he began to ask uncomfortable questions such as, "when did you lose your virginity?"
Uber is denying responsibility for the incident claiming she willingingly got into the front seat. They don't take accountability for accusations against drivers. They classify their drivers as "Contractors rather than employers," according to career management. 
Uber did not release any information about the lawsuit, however they stated they came to a confidential settlement with the victim. 
Uber and Lyft Inc. both announced they will no longer avoid complaints about sexual assaults into "Closed-door arbitration" and they revealed they will now be releasing data on sexual violence and accusations against their drivers that occur while using the app.