Lawyers for Rittenhouse determine their defense strategy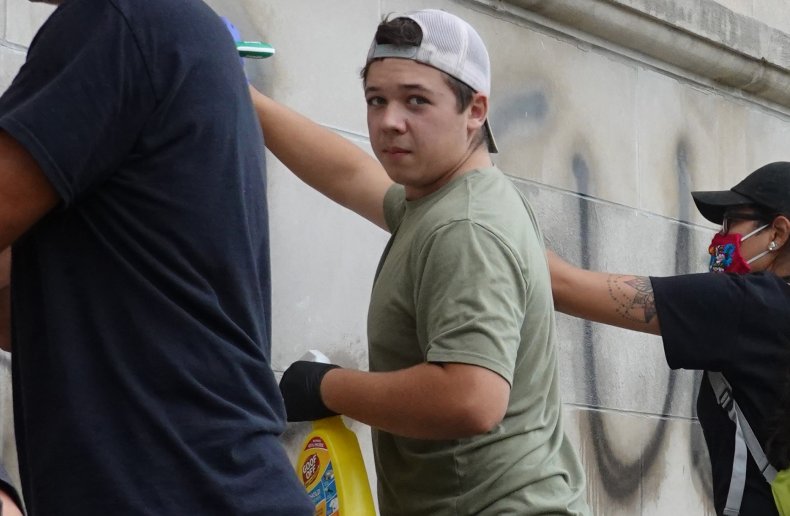 Seventeen year old Kyle Rittenhouse's defense  attorneys, John Pierce and Lin Wood, decided last week to portray Rittenhouse as a patriot and a hero for his actions in Kenosha, Wisconsin on August 25th. The attorneys are arguing that Rittenhouse acted in self-defense when he shot and killed Joseph Rosenbaum(36), Anthony Huber(26), and injured Gaige Grosskreutz(26).
Rittenhouse is being charged with two counts of first degree intentional homicide, underage firearm possession, and attempted intentional homicide for shooting Grosskreutz. Rittenhouse is currently being held in a juvenile detention facility in Vernon Hills, Illinois. 
"This is one hundred percent self-defense," said Pierce.
His strategy is to say that Rosenbaum charged Rittenhouse after Rittenhouse put out a dumpster fire earlier that night before the dumpster could be pushed into a cop car. After this Rosenbaum, who allegedly helped light the dumpster fire, chased Rittenhouse. Allegedly Rittenhouse, in the chaos, felt threatened and fired four shots, fatally wounding Rosenbaum. 
Anthony Huber then chased Rittenhouse, when Rittenhouse fell Huber stands above Rittenhouse and grabs his gun. Rittenhouse fires one shot hitting Huber's heart, which causes Huber to run and collapse. 
An armed Grosskreutz gets shot just after Huber is shot. Grosskreutz may have fired at Rittenhouse. Grosskreutz suffered an arm injury.
Rittenhouse's attorney Pierce has compared this to the "shot heard around the world" – an allusion to the first shot fired during the Revolutionary war. 
Rittenhouse's attorneys are fighting extradition to Wisconsin.
While many believe Rittenhouse to be the hero, others believe that Rittenhouse attacked the protesters. 
"I know people are trying to give him a pass because he was protecting property, but I don't need people to come in to protect my property," said Wendell Harris, who runs the Kenosha NAACP.
Many others agree with Grosskreutz and protests and riots happened after the shooting. During all of these events a Christian group by the name of GiveSendGo raised more than their goal of $500,000. 
Rittenhouse's next hearing is scheduled for October 9th.