Wildfires continue to ravage California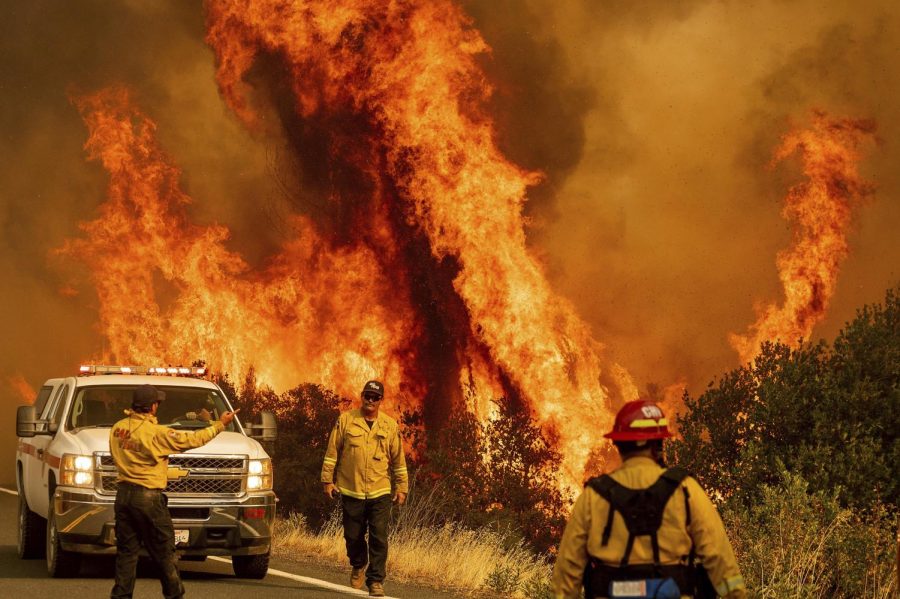 LOS ANGELES — The California wildfires took 3 more lives and a famed wine country, Chateau Boswell Winery, on Monday September 28th after hitting 3 weeks of ongoing fires, which were started by a gender reveal party.  
On September 28th it was announced that 3 more lives were taken to the California fires. The people were not identified at the time of this article. 
After recently celebrating their 40th year anniversary in 2019, Chateau Boswell was engulfed in flames and ultimately destroyed. 
"We are simply heartbroken," owner Susan Boswell says. "We just don't have words."
Most recently it was announced that the largest two fires in California in history have been fully contained, but the battle still isn't over for firefighters as they fight to contain two other blazes. 
Just yesterday California wildfires reached a devastating milestone. They have now reached 4 million acres burned in this year's fire, more than double the previous record.  
"This year has been worse than in the previous years. It seems to be worse because the summer season of 2020 was especially hot and dry in California as they saw record warmest temperatures and below-average precipitation. (See temperature and precipitation graphs from NOAA.)    The month of September brought continued record-breaking temperatures and the average precipitation rank shifted to much below average. California experiences more moisture in the fall and winter, and we are waiting for that increased moisture to help fight the wildfires," said Mrs. Beth Lancaster, an Environmental Science teacher at NHS.
"California is prone to fires as a result of the dry summer season in that area.  All summer long the vegetation dries out resulting in fuel for fires.  Fires are a naturally occurring event however, humans have altered the intensity and frequency of these events.  Over the past hundred or so years we have been suppressing fires resulting in increased fuel in the event that a fire is sparked. The frequency of fires has increased as a result of fireworks,  camping fires, downed power lines all sparks that result from human actions.  So what can the State of California or the Federal Government do? They should continue to educate people about fire safety and responsibility. Does a gender reveal party need to involve fireworks?" 
The fires have grown increasingly worse throughout the years and the biggest reason is human carelessness. The people of California can do their part by heeding the advice of climate experts.