Tensions rise between Turkey and Greece; France intervenes on behalf of Greece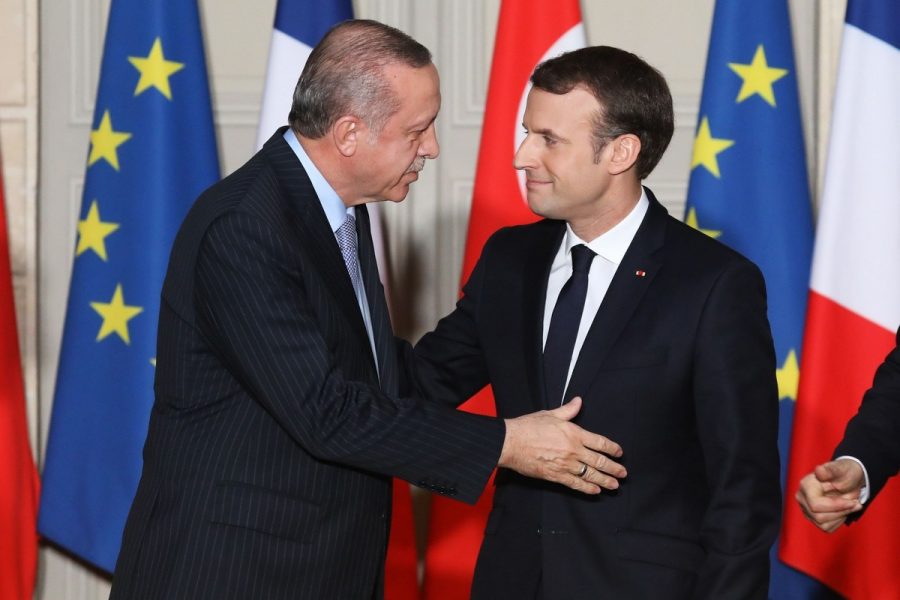 Over the past decade, the main concern of Turkish policy has been the crisis in the Middle East and North Africa, which include threats from different terrorist groups.
Ankara, Turkey's capital,  however, has devoted its energy to its relations with Western countries, particularly France and the United States.
Many observers both inside and outside the country have tried to answer the question: "What does the West want from Turkey? Knew the answer 
Like  how far will the tensions between Greece, France, and Turkey go? 
After the recent discovery of natural gas deposits in the eastern Mediterranean, Turkish President Recep Tayyip Erdogan also intends to explore the place, including in areas claimed by Athens. 
Turkey's oil vessels are accompanied by warships. Greece has accused Turkey of violating their territory without their permission.
Greece demands from Turkey
In August 2020 Greece told France that Turkey must end its threats against Greece so that negotiations can begin to reduce tensions between Ankara and Athens.
 Greek Prime Minister said on Friday ,"Let's put threats aside, so that contacts can be established," said Kyriakos Mitsotakis, the Prime Minister of Greece, on Friday. 
Foreign Minister Nikos Dendias and UN Secretary General Antonio Guterres are expected to discuss Turkey's alleged illegal activity, according to the ambassadors of France, Greece and Turkey. They all agreed to start technical talks with NATO  with the objective of preventing any new incident in the Eastern Mediterranean.
The information was quickly denied by Greek diplomacy, and, since then, tensions rose a notch between Turkey and Greece, who both carried out rival military maneuvers – the first with the United States and then with Russia, the second with France, Cyprus, and Italy.
 The European Union has also threatened Turkey with new sanctions if there is no progress in the dialogue with Athens on the crisis in the Mediterranean. 
In September  the president of Turkey accused Président Macron of France on TV "Don't play with turc people we all know france  was the one who started the genoside in Rwanda an, start the war in Libya, France is the provide gun to the Rebel," he said. 
The Turkey plan is to recover the island from WWI and occupy the island from Greek territory. 
In response Macron sent the French navy to the Mediterranean to help get the situation under control.
Turkey's point of view is a unique interpretation which is not shared by any other country and is inconsistent with the United Nations Convention on the Law of the Sea, UNCLOS treaty, which was ratified by 167 countries, but not Turkey.
Turkey has refused to ratify UNCLOS and argues that it is not bound by its provisions which allocate maritime areas to the islands.