Fourteen year old boy falls from an amusement park ride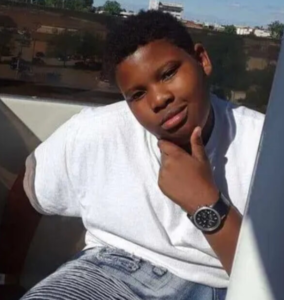 On March 24th, fourteen-year-old Tyre Sampson fell more than 50 meters to his death on the Orlando Free Fall ride located at ICON Park. Investigators have since revealed that the safety sensors had been manually modified. 
Though never locked in, It wasn't until the machine started to break at the top that Tyre started to slip out due to the mis-adjustment of the seat. 
"We are heartbroken with the incident that took the life of one of our guests. We extend our condolences and deepest sympathy to his family and friends," stated SlingShot group. 
Followed by the horrific "accident" someone posted a graphic and disturbing video of Tyre falling to his death. 
 Florida Commissioner of Agriculture and Consumer Services Nikki Fried stated, "This report confirmed our department's findings that an operator of the Orlando drop tower made manual adjustments to the ride, resulting in it being unsafe"
According to the team of forensic engineers involved in the investigation, "the gap between his harness and the top of the seat horn was 6 to 7 inches when other seats had a gap averaging 3.33 inches"
Claims from investigators stated that Tyre was not securely fastened in the seat due to the mis-adjustment of the harness. 
Tyre was at ICON Park with his football team unsupervised. Although his parents were not present in order to supervise, Tyre's father Yarnell Sampson stated that his son "was feeling uncomfortable" when the ride took off. 
However, the attorney for Sampson's mother, Michael Haggard, claimed that "everyone except the teen operators should be liable and, in owners' case, possibly criminally." 
ICON Park replied saying that they were "troubled that the preliminary findings of the State's investigation indicate a sensor on the Orlando FreeFall attraction which is owned by SlingShot group, which was mis-adjusted after the sensor was originally secured in place." 
An attorney from SlingShot Group testified that "All protocols, procedures, and safety measures provided to us by the manufacturer of the ride were followed." 
According to FoxNews, attorneys for Tyre's family advised that they file a lawsuit soon.