Alex Jones found guilty in Connecticut trial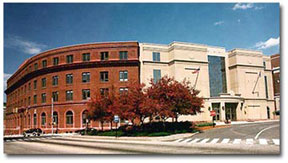 Wednesday, October 12— In a Waterbury, CT, hearing for Alex Jones, he has been ordered to pay the families of the victims of the Sandy Hook shooting and an FBI agent almost $1 billion after spreading the theory that the shooting was a hoax.  
Alex Jones is a right-winged radio host of Infowars and conspiracy theorist who widely circulated the speculation that the infamous 2012 Sandy Hook Elementary School shooting where twenty children and six adults were murdered was in actuality a hoax to induce the taking away of arms. 
He was brought to court in September by the relatives of eight victims and a former FBI agent, making fifteen plaintiffs. After four weeks and three days of deliberating, the judge ordered Jones to pay $965 million in damages and emotional distress.  He was not physically present for the verdict, instead reacting live on his show. 
He called the verdict a "joke," saying, "This is a very, very, very dark day for freedom of speech." 
He made several complaints, claiming he didn't have enough money; "Ain't going to be happening. Ain't no money… This must be what hell's like– They just read out the damages. Even though you don't got the money… Do these people actually think they're getting any money?" 
He also asked his audience to send him money. 
As well, he made the contradicting statement to his supporters that they had the right to question things after expressing regret in court and admitting the shooting was "one-hundred percent real."
"I wish that after today, I can just be a daughter grieving my mother and stop worrying about the conspiracy theorists… [the] hate, lies, and conspiracy theorists will follow both me and my family through the rest of our days," Erica Lafferty, the daughter of late Sandy Hook principal Dawn Lafferty Hochsprung, who has been sent rape threats by Jones' supporters, said. "There will be more Alex Joneses in this world, but what they have learned here today is that they absolutely will be held accountable."
Mark Barden, another plaintiff in the case, testified that conspiracy theorists urinated on the grave of Daniel, his seven-year-old who was killed in the shooting, and also threatened to dig up the coffin. 
"Their children got slaughtered. I saw it myself, and now they have to sit and listen to me say this," William Aldenberg, the at-the-time FBI agent and plaintiff who was a first-responder at the shooting and accused of being another actor a part of the hoax, said.
Jones, in August, faced a lawsuit in Texas to pay $50 million to the parents of Jesse Lewis, a six-year-old victim of the shooting. The payout will be smaller than the original amount due to state limits on rewards. He has faced consequences before; in 2018, Youtube, Spotify, Facebook, Apple and Twitter all removed him from their platforms, due to abusive and harmful content. 
He will face another trial in Texas against Leonard Pozner, a parent of a victim of Sandy Hook and former Infowars listener.