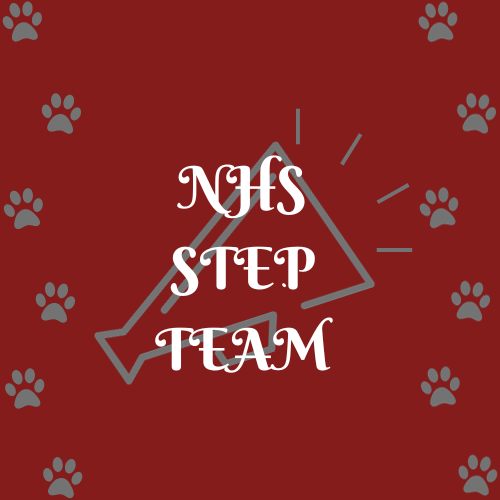 As of October 4, 2023, the NHS Step Team has officially been made a varsity team. 
The NHS Step Team was considered the Step Team Club, but this year it has been announced that they are being named a Varsity Team. Shannon Shea-Lyons, a health teacher at Naugatuck High School, coaches the step team and the two captains are students at NHS, Yicely Hernandez and Saniya Wright. 
Stepping or step-dancing is an expressive and percussive dance that is derived from the African culture. The participants' bodies and voices are used to create rhythms and beats; it is a mixture of stomping, spoken word, and clapping hands. 
Mrs. Shannon Shea-Lyons, a teacher of 15 years, two at NHS as a health teacher, said she had never heard of a Step Team or club before seeing them perform at a basketball game last fall. 
"I was watching the step team more than the game and I turned to my husband and I said, 'If the coaching ever becomes available for the Step Team, I am totally going to be the coach because they bring so much energy to the game,'" she said in an interview with The Greyhound.
Yicely Hernandez is a senior at Naugatuck High School, who was also a part of the step club last fall. As team captain, Yicely believes she creates a safe space for girls who are new to the school, have a hard time socializing, or feel as though they don't fit in. 
"With the diversity in the school, it comes together so well, especially for people who are new to these things and want to try," Hernandez said.
"It's a really big impact because now we're something people look forward to when it comes to games, activities, and being around the town. That is something really big to me because I want other people to see, "Wow I fit in! "'
The NHS Step Team practices Tuesdays and Thursdays from 2:15 to 3:45 and they will be performing at the first basketball game of the season, keep an ear out for them!