Naugatuck High School goes on a Disney trip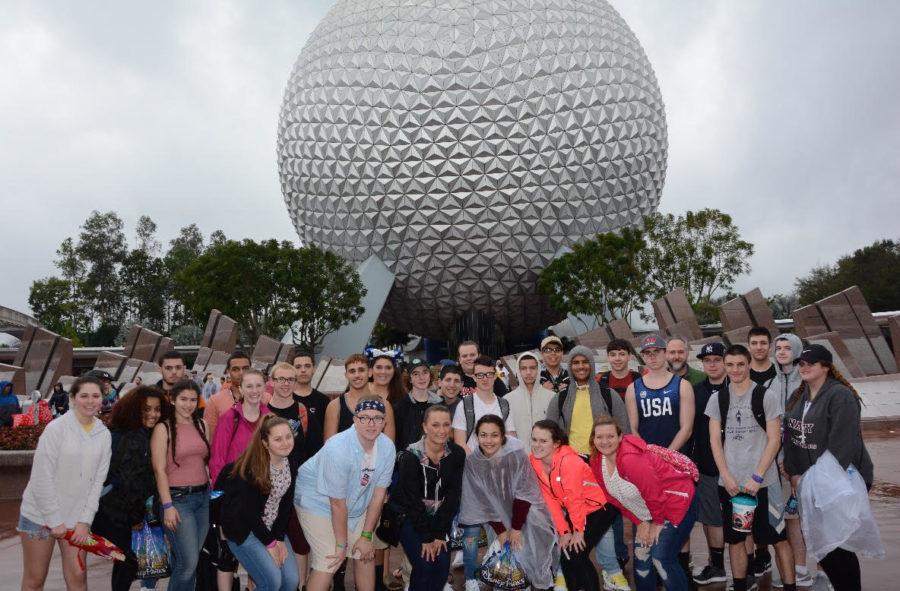 On February 17, 2017, students of Naugatuck High School went on a school field trip to Disney World. Sponsored by the Youth Education Series (YES) students from Naugatuck High School were able to attend the school field trip. Alongside the YES program, Mr. Nicholas Varanelli, Social Studies teacher of Naugatuck High School and former employee of Disney, aided in the organization of the trip. The trip lasted through the twenty-fifth of February.
"It was a lot of work [organizing], we first had to come up with the trip, which I had the idea before, starting here, because I worked at Disney, and through the YES Program, and thought it would be a neat opportunity to provide here at Naugatuck High School. After I got the job here, I put together a packet of what the trip might look and connect it to our curriculum and the different offers that they had. From there I had to submit first to my department head, then to the principal, superintendent, followed by the board because it was an out of district trip, then started recruiting students that would be interested,"said Mr. Nicholas Varanelli, social studies teacher and organizer of the school trip.
Many of the students who go on the Disney trip speak favorably of the experience, as do the parents of the students who went on the school trip.
"I had a lot of fun. It was really fun to be at such a fun place and that was my first experience in Florida, I think my favorite part was going to Epcot and seeing all the different countries they had," said Amber Torres, a junior at Naugatuck High School, who attended the Disney trip.
Through the YES Program, students were able to partake in various activities and experiences organized by the program, one of them being on global citizenship at Epcot, which drew favorable opinion by the students, teachers and chaperones.
The Global Citizenship class at Epcot allowed people in the YES Program to interact with different types of countries and cultures, teaching those involved about different traditions, cultures and people in the world.
"We meet young people from different countries, who were associated with Epcot, we met a Chinese women from Hong Kong, who spoke to our group for a little while about traditions in her country and Chinese New Year. So that was great. It was a great experience overall," said Mr. John Tenney, social studies department head at Naugatuck High School and chaperone for the Disney Trip.
Also speaking about the activities at Epcot and the class the students were involved in, Matt Polek, also a junior at Naugatuck High School, who also went on the trip said, "It was really cool to get a perspective of someone who lived in China, and see how I've grown up here in America, and it was really cool to see something like that."
"Academically I think I learned about different cultures, because you know Epcot, was the main park where we learned that, and we had the class there about world citizenship and obviously with everything going on in America, with Trump  being president and all this thing about immigrants. So learning about world citizenship, and different countries was really eye opening and really educational and something really good to learn because of the state this country is in today's world."
"It always feels great to be there," said Mr. Nicholas Varanelli, "It's a home away from home, and the opportunity to bring students, many who have never been there, to experience [Disney] is really great experience, I think that for myself and for everybody involved."