The Class of 2018 celebrates their junior prom at Aria
On May 12th 2017 the Naugatuck High School Junior Prom "Night in The Lights" was a success at the Aria in Prospect.
Juniors and their dates filled the already beautifully decorated
venue with sparkling and tasteful dresses and smiles on the dance floor. A DJ supplied a mixture of music for them to dance to. The music varied between hip hop and old rock songs, such as Don't Stop Believing by Journey, and Can't Help Falling In Love by Elvis, Caroline by Amine and Broccoli by Big Baby D.R.A.M.
The music list was met with mixed reviews.
"The song list could have been better, but the food was really good," Sollange Pinto, a junior here at Naugatuck High School said.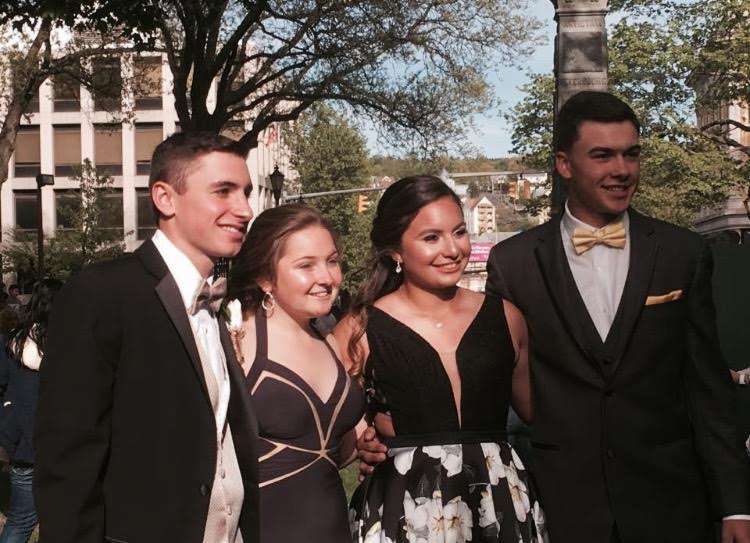 "I didn't like the food, I expected more but the music was good for me," said Devin Rager, also a junior.
The Aria, known for their high quality meals, catered pasta, lasagna, chicken, a fresh salad bar, and more. During dessert they provided ice cream and a candy bar.
"It was nice to hang out with friends and see everyone dressed up. I just wish that there were more juniors there rather than so many sophomores and freshman," said Pinto.
Obligations are behind the poor showing of juniors. Many in the junior class experienced some issues buying the eighty-five dollar tickets this year because of their class dues and detention hours,
so the prom seemed attended by as many freshmen and sophomore as by juniors.
There is a policy that a student is not allowed to go to events such as dances or proms without clearing their obligations first. The obligations are detention hours which many students accrue from being tardy, which is an automatic fifteen minutes. There are also class dues which are $30 a school year, as well as athletic and library fines.
Jessica Cardoso, a junior, was not able to attend prom because of her obligations. "They didn't give me another option or enough time to clear up my obligations so I just didn't go," Cardoso said.
"It's not fair that people get to miss out on things such as prom because of little things like fifteen minute detentions, but it was a good time," said Rager.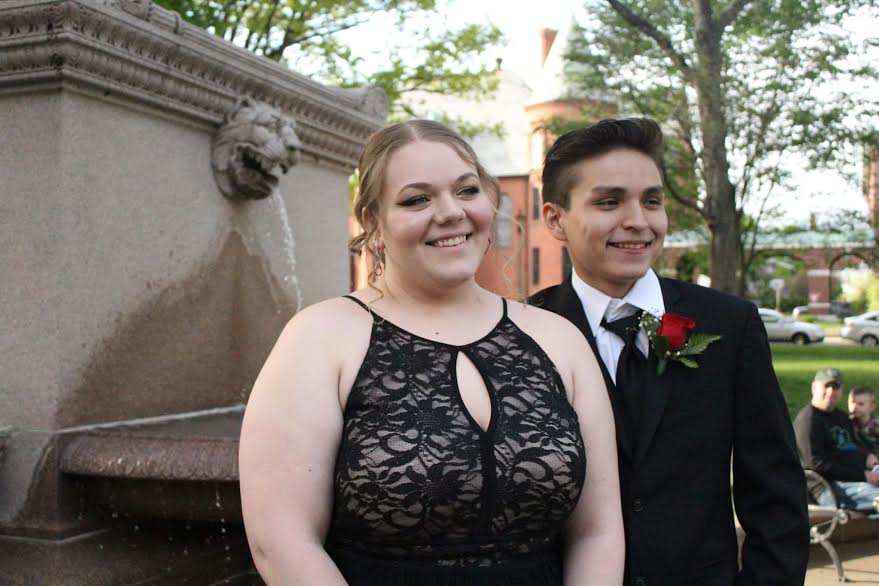 The Class of 2018 crowned Mike Plasky and Jayla Piazza as king and queen of the evening. The couple was joined by the rest of the prom attendees as they danced to "Thinking Out Loud" by Ed Sheeran.
The juniors ended the evening dancing to Elvis's iconic ballad, "Can't Help Falling in Love."
Either way the night was overall fun, charming and a memory for the class of 2018 to graduate with.