NHS Volleyball takes Woodland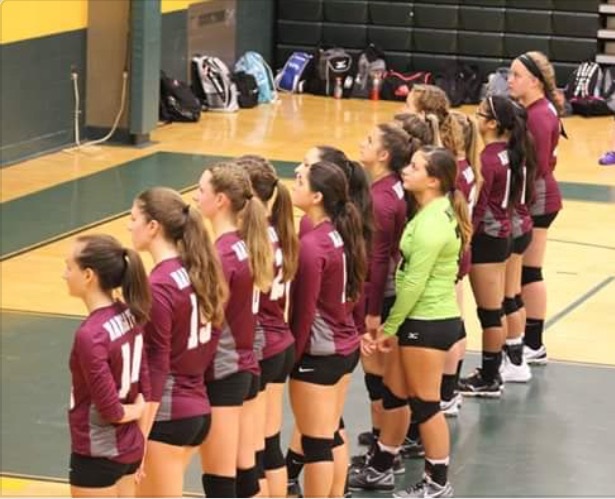 On Tuesday September 12, the Naugatuck High School Volleyball team's passion showed in their victory during their third game of the season against Woodland High School.
At the blow of the whistle Naugy began the game with a point against Woodland, due to a badly coordinated bump outside of bounds. With that the Greyhounds dominated the game with an outstanding lead of 10 to 2
As the ball was served by Aryana Powell, of Naugatuck, the Hawks were able to control the ball and set up Woodland with a hard spike to the back center of the court, but Aryana Powell  of Naugy was not able to dive quickly enough to save the ball.
Even though Aryana Powell was not able to reach the ball in time and conceded a point, she stood with a smile as her team huddled and congratulated each other on their effort.
"I feel comfortable with staying positive even though I make a mistake because if one person gets negative then you start to notice that the whole team becomes negative," Aryana Powell said.
But the Hawks began to get a feel for the game as they made a comeback. They were able to take the 'hounds for set 2 and 3.
Overall the first game Naugy defeated Woodland  with a blow out of 25 to 13.
The second and third sets Woodland came up and beat Naugy. Naugy took sets four and five.
The team's win can be attributed to their cooperation and sportsmanship as the players continue only uplift each other under the coaching and leadership of Mr. Kevin Wesche.