The Hound Pound is back and barking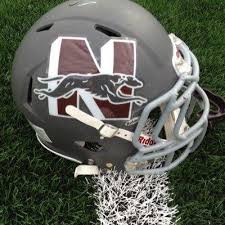 In early September the Principal-Student Advisory Council, a group that consists of class officers from the graduating class of 2018,2019, and 2020 decided to revive Hound Pound.
This was made during the second advisory. The Hound Pound is a twitter handle that keeps NHS students updated on activities and sporting events around the school.
The Hound Pound was created around 2009 and referred to Naugy event goers and fans. Originally it wasn't posted on social media, but it's how Naugy supporters referred to themselves.
"People showed up just because they wanted to support the team and be with friends whether it was a Tuesday or Friday night," said senior class president, Abigail Prunicki.  "No one was going to events and people were fearful of making themselves look different."
Unfortunately, over the years use of the 'Hound Pound slowly died down because no one took charge and organized.
The Principal- Student Advisory Council (PSAC) decided this year that the school needs more spirit. Their hope is that bringing back Hound Pound will expand the fan section.
"It matters a great deal to us to have such tremendous support behind us," said varsity football player, Jacob Fazekas.
Having such support will help all sports and clubs be successful.
"I believe it makes attending sports fun and brings the student body closer to be more cohesive," said principal, Mrs. Jan Saam.
The PSAC has created a twitter account @naugyhoundpound that is run by students.
This account now keeps everyone up to date about before and after all events held in Naugatuck.
Friday September 29th at 6:30 pm the Hound Pound will be taking action at Woodland High School.
Everyone is encouraged to wear camouflage. It is being advertised as #hawkhunt.