Eight students are inducted into Quill and Scroll
In a beautiful ceremony on Friday, November 10, 2017, eight students were inducted into the Naugatuck chapter of the Quill and Scroll Honorary Society for High School Journalists, for their accomplishments in the field of journalism.
Established in 1926, the Quill and Scroll Society was created by a group of high school journalism advisers as a way to honor "the best work done by student journalists around the world". Currently, there are 14,200 chapters of the Society in every state and in 44 foreign nations.
The Naugatuck chapter of the Society–which was recently revived by advisor Mrs. Carolyne Dymond and Principal Janice Saam to recognize the exceptional journalistic ability of the students–gained students Jillian Ginty, Christian Nanadoum, Matthew Polek, Carol Ann Gladstone, Sollange Pinto, Victor Cardoso, Jade Langlois, and Glorianese Ortiz, all of whom have acted as mentors to students in the Journalism 1 classes along with being staff writers and editors for the school news outlet, The Greyhound News.
The Quill and Scroll program is an international honors society commending the best work done by student journalists around the world. To become a member students must be a sophomore, junior or senior maintaining a B grade average, doing superior work in some phase of journalism or school media work, recommended by the supervisor or by the committee governing the media, and approved by the Quill and Scroll Executive Director.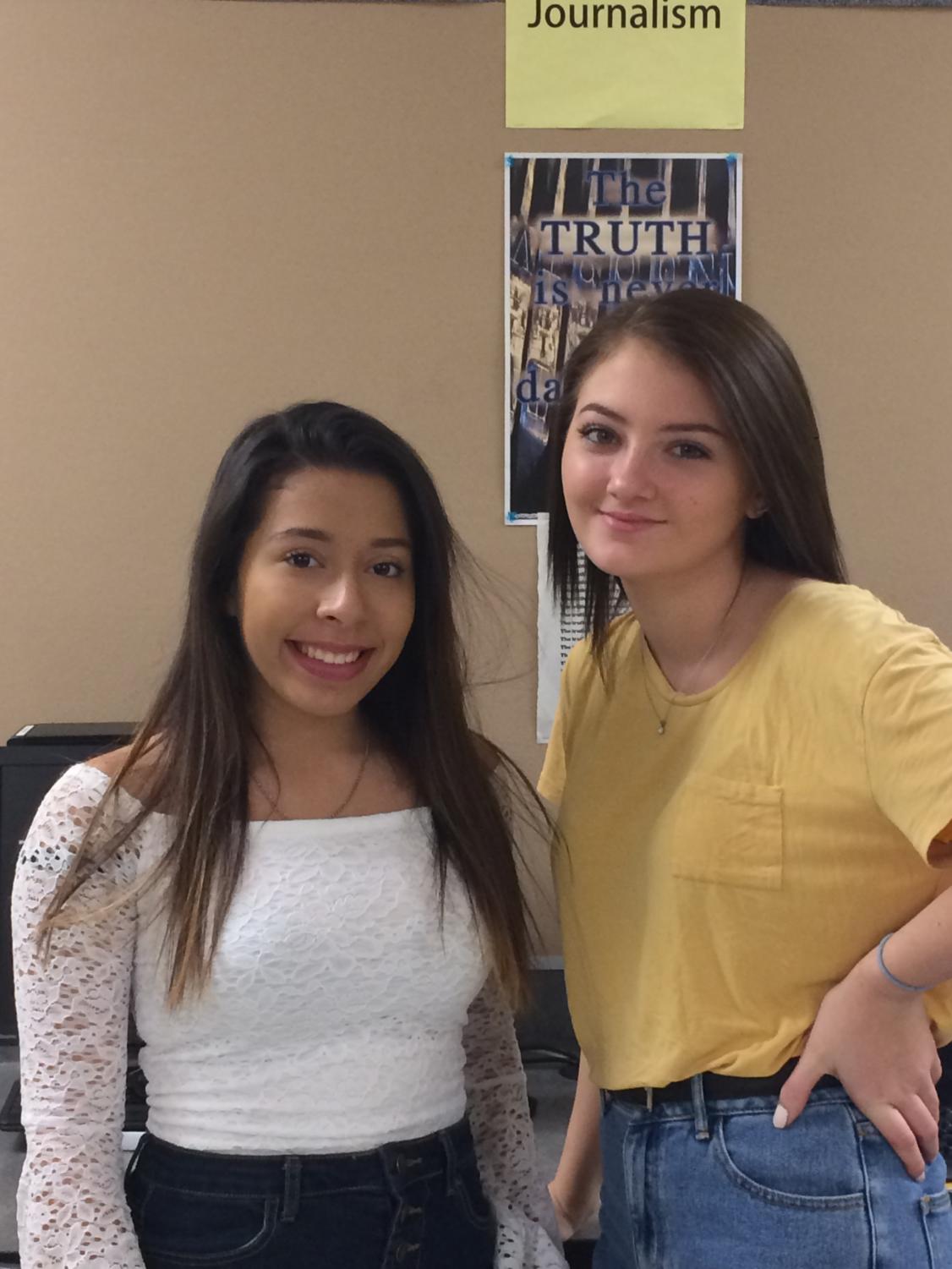 "It means a lot to me [to be inducted]…and it makes me feel good that I'm a part of something that has to do with [and recognizes] my talents," stated newly inducted member and school/local news editor Carol Ann Gladstone.
During the ceremony, led by Mrs. Janice Saam, the inductees and families in attendance heard personalized speeches–covering the achievements and determination as students and journalists– written and read by their mentors, who were all teachers from various departments of Naugatuck High School.
Mentor and teacher Ms. Theresa Lewis stated that the journalism and Quill and Scroll programs are "extremely valuable to the school and allow kids to use their voice and be an informed citizen and utilize investigation skills to make a change in the world."
The ceremony was followed by a small reception for family and friends
"It's a big achievement…[they] work very hard and we're so happy [they] received this very important honor," said Kinagoto Nanadoum, father of Christian Nanadoum–one of the new inductees–when asked about Quill and Scroll.