The Modern Slave Trade is shocking
Hang on for a minute...we're trying to find some more stories you might like.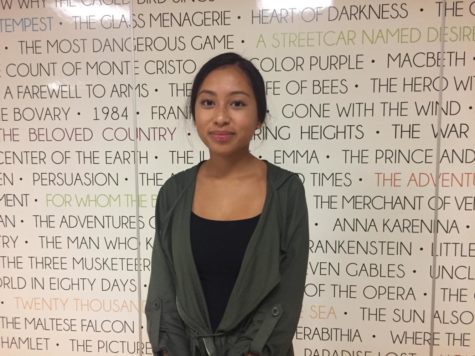 More stories from Victoria Tran
Human sex trafficking is a form of modern slavery that, unfortunately, occurs very frequently, and in every state. Trafficking in persons — also known as human trafficking or modern slavery — is described by the U.S. Department of State as the "act of recruiting, harboring, transporting, providing or obtaining a person for compelled labor or commercial sex acts through the use of force, fraud or coercion."
According to The Guardian, Elizabeth Day was sold into the sex trafficking industry at the age of 14. Day's boyfriend turned out to be a pimp who trafficked her for six years. Human sex trafficking is the second fastest growing criminal industry, following shortly behind drug trafficking.
"In 2013 the U.S. State Department estimated that there are 27 million victims worldwide trafficked for forced labor or commercial sex exploitation," says Harvard Law Education. "The ILO estimates human trafficking generates $150.2 billion in illegal profits each year. More than one-third of these profits are from forced labour exploitation and the remaining two-thirds from sexual exploitation" according to the Human Trafficking Center Organization.
The crime has been linked to several deaths, and impacts roughly 40.3 million individuals worldwide, with 10 million of these individuals being adolescents. Millions of people trapped in some form of slavery today, whether it is labeled "modern-day slavery" or "human trafficking" the institution on which it is built is all the same. Slavery takes on many forms today such as; domestic servitude, sex trafficking, forced labor, bonded labor, child labor, forced marriage, according to the End Slavery now Organization.
"When people tell me that women choose this life, I can't help but laugh. Do they know how many women like me have tried to escape, but have been beaten black and blue when they are caught? To the men who buy us, we are like meat. To everybody else in society, we simply do not exist," says Ayesha, a survivor of Filipina sex trafficking.
With 99% of people trafficked for sexual exploitation being women and girls, the risk for sexually transmitted diseases, unwanted pregnancy, and miscarriage as a result of lack of prenatal care increases. The statistics for civilizations impacted by modern slavery includes 9.1 in Africa, 2.1 million people in the Americas, 1.5 in developed economies, 10 million children, which have accumulated into about $150 billion illegal profit in the U.S. alone says the Antislavery Organization.
However there exists another, very real and very relevant problem, prostitution. Being a prostitute is a more serious offense in Tennessee than buying sex, but the TBI has shifted its focus to those who create the demand. DeVine with the TBI says johns drive the sex trade and rarely take into account a prostitute's situation, says Nashville Public Radio.
However there is a very compelling opposing argument – that the legalization of prostitution would be more beneficial, than harmful.  When they are abused, they can file a complaint in a police station which they did not dare do before, says ABC Network. Women would feel safer, and reassured confessing to crimes they have witnessed, decreasing crime rates.  
Ms. Davis believes that prostitution should be legalized so that New York State can increase revenue by taxing the commercial sex industry and, also, for the overall "benefit of society" according to the Huffington Post.
However the question remains, how does human trafficking impact prostitution, and vise versa? Countries with legalized prostitution are associated with higher human trafficking inflows than countries where prostitution is prohibited. The scale effect of legalizing prostitution, expansion of the market, outweighs the substitution effect, where legal sex workers are favored over illegal workers.
On average, countries with legalized prostitution report a greater incidence of human trafficking inflows, says the Journalist Resource Organization. So should prostitution be legalized, or remain illegal? Statistics show that with the criminalization of prostitution, trafficking rates in Sweden have decreased, therefore illegal prostitution benefits the negative effects of human trafficking.
"Legalized prostitution allows traffickers to hide victims in plain sight as consenting sex workers. Legal or decriminalized pandering makes a portion of a sex trafficking victims venture legitimate. In recent decades, several countries have changed their policies and laws on prostitution. Because there is a positive correlation between commercial sex work, human trafficking and organized crime" says the Huffington Post.  
In 2008, Job Cohen, Mayor of Amsterdam, told The New York Times, "We've realized this is no longer about small-scale entrepreneurs, but that big crime organizations are involved here in trafficking women, drugs, killings and other criminal activities."
"In contrast, Sweden's method of decriminalizing prostitution while criminalizing the purchase of sex and pimping has lead to a decrease in the number of human trafficking cases," says Huffington Post.
When criminalizing the purchase of sex and decriminalizing prostitution, authorities show that they are on the side of the victim being exploited in the process, says Rudder. "Working conditions could be substantially improved for prostitutes — at least those legally employed — if prostitution is legalised. Prohibiting prostitution also raises tricky freedom of choice issues concerning both the potential suppliers and clients of prostitution services," says Harvard Law Education.
A 2011 paper in Human Rights Review found that sex slaves cost on average $1,895 each while generating $29,210 annually, leading to "stark predictions about the likely growth in commercial sex slavery in the future."
The connection between prostitution and human trafficking rest on the double standard that is associated with both industries, that women are the prosecutors.  
"Society's understanding of human trafficking and prostitution needs to change. In my country, people believe that prostitutes are criminals and buyers are the victims. This is wrong… " – Alma, Philippines.
"Now we're calling it what it is," says DeVine from the Nashville Public Radio Organization. "And we're trying to do something to end it because we are not ok with people selling other people for the purposes of sex."
Alma, a survivor of prostitution and sex trafficking stated, "When women are not given equal opportunities for employment or education, their options are limited and they grow desperate".
Since 1984, Alma has been free of the shackles prostitution entails and has co-founded Buklod ng Kababaihan. Buklod ng Kababaihan is "a non-profit, women's organization that seeks to raise awareness on prostitution and human trafficking, as well as promote handmade products to raise funds to continue developing a strong organization to help empower women."
"While trafficking inflows may be lower where prostitution is criminalized, there may be severe repercussions for those working in the industry. For example, criminalizing prostitution penalizes sex workers rather than the people who earn most of the profits [being pimps and traffickers]," says Harvard Law Education.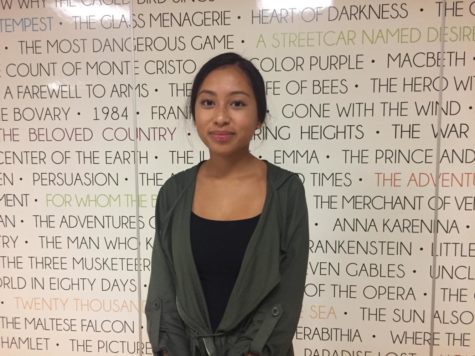 Victoria Tran, Staff Writer
I am in 10th grade. I would like to become a lawyer. I took journalism because it seemed interesting.