Prince William and Kate Middleton announce the birth of Prince Louis
Hang on for a minute...we're trying to find some more stories you might like.
Prince William and Kate Middleton announced on Monday that they had their third child, a boy. He came just weeks before Prince Harry and his soon to be bride Meghan Markle say "I do." The baby boy weighs 8 pounds and 7 ounces. The baby's name was released a week after he was born, Prince Louis Arthur Charles.
According to People Royals, The Queen, The Duke of Edinburgh, The Prince of Wales, The Duchess of Cornwall, Prince Harry and members of both families have been informed and are delighted with the news," the statement continued. "Her Royal Highness and her child are both doing well."
The royal couple's other son, Prince George, 4, was at school when his little brother was born and their daughter, Princess Charlotte, who just turned 3 in May was at home. The newborn was born at Saint Mary's Hospital just like his siblings in London. Kate was admitted to the hospital before 6 a.m. in U.K time. on Monday.
It's expected that Kate's parents, Carole and Mike Middleton as well as the royal parents, Prince Charles and Camilla will go to the hospital to see the newest little prince before they're released.
The royal baby is fifth in line to be king after Prince Charles, Prince William, Prince George, and Princess Charlotte.
As Prince William and Kate were spending time with their son, lots of fans were gathering outside of the hospital in hopes of receiving a mini conference like the ones that were held after their other children when they were first born.
Prince Louis also got his official birth certificate the week after he was born. The Duke of Cambridge signed the birth certificate at Kensington Palace with a registrar from the city of Westminster as a witness, according to royal correspondent Omid Scobie.
The name Louis (Loo-wee) comes from the meaning behind it. The name means "famous in battle" or "famous in warrior" and originates from France and Germany. His name as well appears in his dad's and brother's names. Prince William Arthur Philip Louis and Prince George Alexander Louis.
The royal's middle name also has significance in the royal family. The name Arthur appears not only in Prince William's name but also in  King George VI name. (the Queen's father) His name was Albert Frederick Arthur George. Queen Victoria also named her seventh child Prince Arthur.
Prince William said Monday, "My family and I are very happy and delighted to welcome our little prince."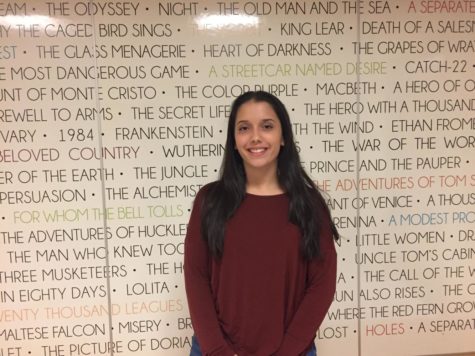 Kelly Dwyer, Staff Writer
I am in 12th grade. I would like to become a writer. I enjoy writing and learning about new things.