Mr. Troy returns to Naugy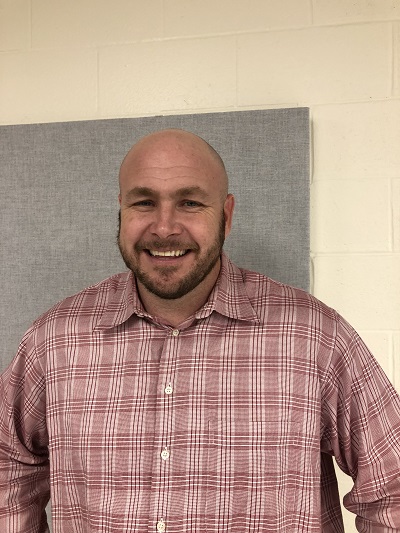 Mr. Richard Troy is returning to Naugatuck High School after a year long recuperation from an injury suffered in Uruguay. Mr. Richard Troy is a popular Spanish teacher at Naugatuck High School. He teaches Spanish two and three –  five honor classes and two academic.
Mr. Troy incurred his injury during his military service requirements for the National Guard.
Richard Troy joined the Army National Guard when he was a senior in high school. He has been in the National Guard for twenty-three years.
According to Mr. Richard Troy, he was in Uruguay on a multinational training mission. While jumping over an obstacle on a training course, Mr. Troy suffered a patella tendon rupture. Emergency room doctors confirmed that he had to return to the U.S. to have surgery.
"My surgery was done a week later at West Point. I had an extensive physical therapy that lasted September until June," he said.
Mr. Troy has been so excited to come back to Naugatuck High School. He realized during his training that he actually loved teaching more than he once thought.
"I wouldn't want to do anything else. I love being here."
Teaching high school has always been his passion.
"High school kids are fun and almost like grownups… I can relate to them still."
Mr. Troy has a unique way of teaching his students. He likes to have kids working in groups to figure out information together instead of individually.
"If your classroom is fun, then kids will want to come back to it. If they are learning and having fun at the same time then it is productive. I like to have fun while I'm teaching."
Most high schoolers at Naugy know Mr. Troy.
"He's very energetic, nice and supportive. He looks for the very best in his students, and goes out of his way to make sure every student understands each topic,"  said Kristina Le, an NHS sophomore.