The Dream Team begins its new year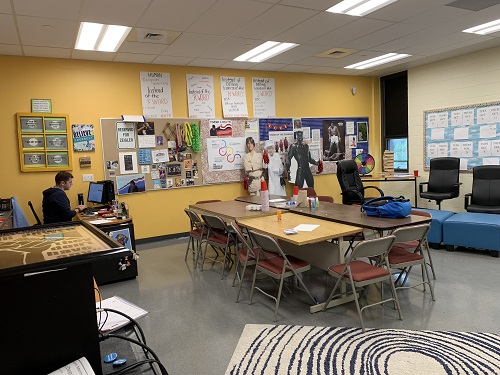 Hang on for a minute...we're trying to find some more stories you might like.
Everyone loves Mr. Zeigler! Justin Ziegler is the Dream Director at Naugatuck High School. This is his second year at Naugy and everyone loves the positivity he conveys. He helps students have an open mind and to be prepared for situations.
The Future Project is all about positivity and being motivated to go to school.
Last year he and his students that form the Dream Team hosted 2 pep rallies, the pep rallies consisted of different dances, hype for the Ansonia game, honoring sports, honoring athletes, honoring color guard/marching band and comedy. Students had a good time watching the pep rallies.
Mr. Zeigler works with the Dream Team EVERY week on Thursdays only. Although since it's the beginning of the year the students are "getting to know each other," according to Mr. Ziegler.
That doesn't mean they aren't tossing around ideas for what is to come this year. Mr Zeigler just believes that "the best teams work when we know each other."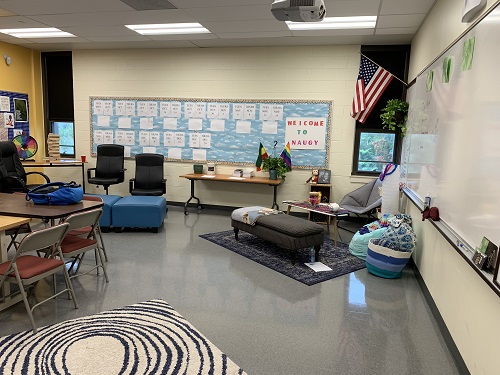 The Dream Team is all about what spreading a word about something in certain ways. THe way they find out about issues that are occuring in or outside of school, they interview students and take surveys. When they are aware of an issue, they create a project to address it. For example it can be a bullying issue, inclusivity, etc. An issue they confronted last year was people coming out for who they are, it went for nationalities, gender, religion.
When Zeigler was asked about what his favorite thing about Dream Team, he responded, "I love that it's a community of kids that are able to take what their passionate about and make it into reality."
You can really see and feel the passion he has for this project and the students involved with it.
Zeigler gives his all in these events he comes up with the students. He doesn't teach any formal classes so he has time to work on these projects. You can even tell all the hard work that is put in the project when it's finished and enjoyed by the students of Naugatuck High.
All the students and teachers love Mr Zeigler, his vibe and positivity motivate the kids   and have them look forward to coming into school. He brings light into the school, even on gloomy and rainy days.
Hopefully Zeigler works at Naugy High for a while; his positivity is starting to rub off on many others and, he  helps students understand what it is like to be in others' shoes and what it is like to have an open mind to certain situations in the present and future.