JROTC cadets experience basic training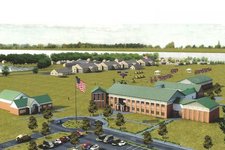 Hang on for a minute...we're trying to find some more stories you might like.
Naugatuck and Torrington High Schools' JROTC programs left Wednesday morning, September 19th for a three day overnight participation in physical training at Camp Niantic National Guard Base in Niantic, Connecticut. This trip introduced them to the experience of truly being in basic training.
Camp Niantic has the JROTC program join them every year for this experience. Students from both schools gathered at Naugatuck High School at 9:00 AM to board the bus for their three day "Vacation."
The chaperones of the trip were Master Sergeant David Bedner from Naugatuck High school, Master Sergeant Bob Sullivan from Torrington High school, and the Army National Guard recruiters.
Master Sergeant David Bedner reported that this fall was the second year for the Niantic trip.
"It's a joint effort with our JROTC program and the Army National Guard. It allows us to instill leadership qualities in the cadets and fosters teamwork among the students, while the Army National Guard gains exposure and helps with their recruiting numbers," he continued.
Fifty-five ROTC students from Naugatuck and Torrington went on this year's trip.
Matthew Grailich, flight commander of Naugatuck's Alpha Flight, said he went "for the experience to see how it really felt and to be under that much pressure at an actual Army base and be up that early."
Every student had a different experience according to Grailich.
"They treated us different throughout the time we were there, how we acted determined how our day went. It was like we were all one giant person so we had to all work together to make it function."
Grailich enjoyed his time spent at the base and felt "they were hard on us and beat us down physically but over time they were like friends, the worst part was the other people but everything else was amazing, there was no best part I loved going. If I could I would go again."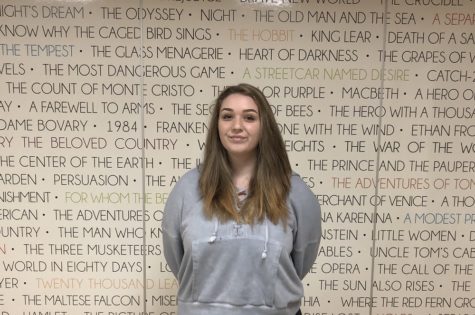 Kaitlyn Roberts, Staff Reporter
I am a junior here at NHS. I would like to pursue a degree in psychology, but I would also like to won my own tattoo studio. I enrolled in this class to...